Dead Chicken in Hong Kong Confirmed to Have Bird Flu Virus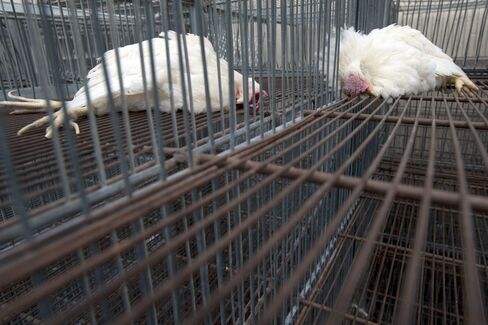 Hong Kong said a chicken carcass found on the island of Lantau tested positive for the H5 virus.
The carcass was found on the seashore on Dec 18, and officials are investigating how it may have got there, according to a government statement. There are no poultry farms within three kilometers of where the dead chicken was found and no evidence of poultry kept illegally in backyards in neighboring villages, the statement said.
Hong Kong lowered its bird flu warning on Dec. 8, after it was issued last month when a 59-year-old woman caught the disease following a trip to China, according to a statement that day. The response level was reduced to "alert" from "serious," the statement said.