News Corp. Wins EU Antitrust Approval for BSkyB Deal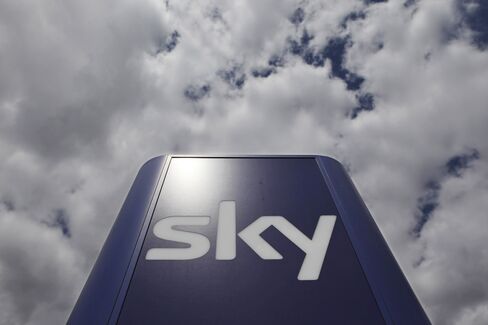 News Corp. won European Union approval to take full control of pay-TV broadcaster British Sky Broadcasting Group Plc, leaving the U.K. to rule on whether the deal gives Rupert Murdoch too much power over Britain's media.
The takeover of BSkyB by the publisher of the Wall Street Journal won't "significantly impede effective competition," the European Commission said in an e-mailed statement today. The approval doesn't prejudice the U.K. government's own review "to protect its legitimate interest in media plurality."
British media regulator Ofcom is carrying out a separate probe into whether the takeover by the owner of four of the biggest-selling U.K. newspapers would give too much media control to News Corp. It has a Dec. 31 deadline to recommend to Business Secretary Vince Cable the start of a Competition Commission probe on how the deal might affect the British media landscape.
"From an EU perspective there wasn't really an issue," said Guy Peddy, an analyst at Macquarie Securities in London. "The issue has always been media plurality, and that is not really something the EU can opine on. The key issues behind multiple TV, printed media ownership in the U.K. and what that means politically haven't changed an iota."
Cable said today he will review Ofcom's findings after lawmakers return to parliament on Jan. 10 and decide if the case should be referred to the Competition Commission for a full investigation.
'Plurality Issues'
"The plurality issues are significant, they merit detailed investigation," Simon Holmes, a lawyer with SJ Berwin LLP in London, said in a phone interview. "It's more likely than not that the deal goes ahead," with some commitments.
The most likely remedies would concern editorial independence, Holmes said. "Whether they would go as far as requiring a divestiture of Sky News, I'm more skeptical."
Rupert Murdoch's News Corp., attempting to gain from the steady subscription business of Britain's biggest pay-TV operator, asked the EU on Nov. 3 to approve its proposed 7.8 billion-pound ($12.1 billion) bid for the 61 percent of BSkyB that it doesn't already own. BSkyB in June rejected the initial 700 pence a share offer, saying it was too low. The companies are seeking regulatory approval before a new offer is made.
The commission opted not to impose any remedies after News Corp. earlier this month offered undertakings in its bid to win EU antitrust approval for the deal.
The EU regulator said today News Corp. lacks "sufficient market power" in the market for broadcasting rights for premium movie content. It also said there would be no competition concerns for newspaper publishers.
Cable's decision may create a dilemma for the coalition government of Prime Minister David Cameron, whose Conservative Party was backed by Murdoch's newspaper the Sun in Britain's May general election. Cable, 67, is the No. 2 Liberal Democrat in Cameron's Conservative-led coalition.
The Business Secretary will decide on the bid based on the "rule of law rather than the commercial noise and lobby of competitors," BSkyB Chief Financial Officer Andrew Griffith said in October.
Before it's here, it's on the Bloomberg Terminal.
LEARN MORE