Will Smith, Adrian Grenier Make Water Charity a Twitter Leader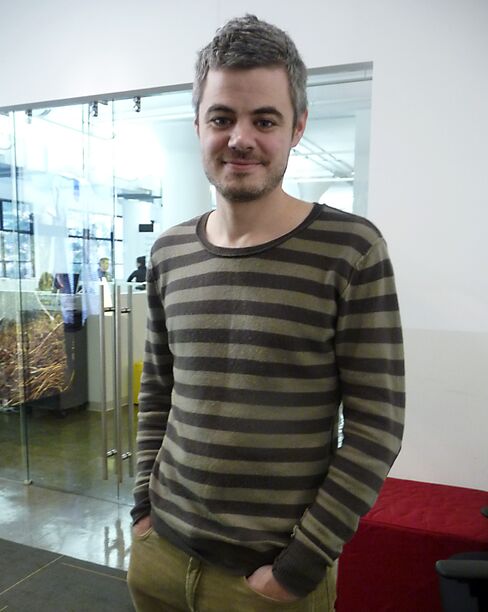 Six years ago, in an oft-told conversion tale, Scott Harrison stopped promoting hot New York nightclubs selling $350 bottles of vodka and soon found himself helping to fund water projects in the developing world.
Where he used to rely on e-mail blasts to corral A-listers, these days his New York-based charity: water, taps Twitter.com, sending "tweet" pleas for money to more than 1.3 million supporters around the world.
The organization got a boost in Twitter followers through a global Twitter festival, or "Twestival," organized by Twitter event producer Amanda Rose. The one-day action raised $250,000 for charity: water, and the nonprofit's Twitter audience went from the thousands to more than 1 million.
As U.S. nonprofits have seen individual donations drop, savvy organizations are turning to Twitter and Facebook to cultivate and retain donors.
"Twitter is just another way of telling our story," said Philadelphia native Harrison, 35, in an interview at his office on Varick Street in Manhattan. "I think of this organization as a connector."
With the help of famous friends and supporters such as actors Will Smith and his wife, Jada Pinkett Smith, Adrian Grenier of "Entourage" and Matt Modine, Harrison has built the largest Twitter following among U.S. nonprofits, according to a recent survey by the Chronicle of Philanthropy.
Room to Read ranks second with 457,158 Twitter followers in late October, and the Washington-based AIDS advocate, the One Campaign, has just over 452,000. The Bill & Melinda Gates Foundation, the biggest U.S. foundation, comes in fourth with 430,549.
'Simple Message'
"They have been very effective in digesting their mission into a very simple message," said Peter Panepento, the Chronicle's Washington-based assistant managing editor, in a phone interview. "Another thing they've done is encourage their supporters to really take up the mantle for them and become advocates for them in social networks."
That means Will Smith and other twitterati -- the medium's elite with many followers -- use their network to spread the word on charity: water.
Last year, charity: water raised $9 million, up 30 percent from 2008. This year, it will have revenue of $12 million to $13 million, Harrison said.
All donations go to its water projects in 17 countries, including Cambodia, Ethiopia, India and Honduras. Donors can see completed projects they have funded using a GPS coordinate on the nonprofit's website.
"We created a strange model in that we always will use 100 percent of public donations for water projects," Harrison said. "People said, 'You're crazy, this will never work.' But we've continued that model and believe in it very much."
Birthday Gifts
One of Harrison's innovations is encouraging supporters to use their birthdays to raise money. Last year, actor Alyssa Milano's birthday party raised about $92,000 for the charity.
With the help of Twitter, charity: water raised more than $1 million from some 1,200 guests at its annual ball at Manhattan's Metropolitan Pavilion last week. Harrison and Grenier took center stage during the evening, pitching first-time attendees to join its crusade to build wells in needy countries.
Guests included illusionist David Blaine, actors John Slattery and Talia Balsam from the Showtime series "Mad Men," and Twitter's co-founder and chairman Jack Dorsey. While most ate sushi and noodles, others volunteered to carry yellow fuel jugs filled with water to emulate the experience of transporting clean water from trucks to villages.
"We hate sit-down dinners, and we hate rubber-chicken dinners," Harrison said. "We want to immerse people in the experience of charity: water."
Before it's here, it's on the Bloomberg Terminal.
LEARN MORE