TPG, Northstar to Boost Investments in Indonesia With New Fund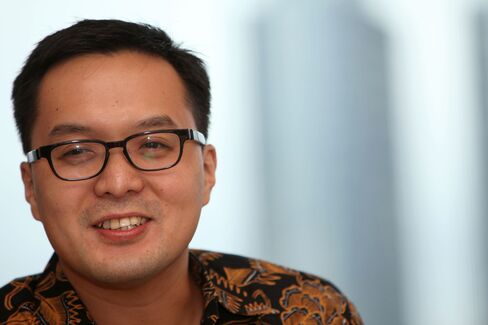 TPG Capital and its Indonesian partner, Northstar Pacific Partners, plan to boost investments in resources firms and companies set to benefit from growing consumption in Southeast Asia's largest economy.
Jakarta-based Northstar plans to raise $500 million for its third fund, which will be launched in the first quarter of next year, Patrick Walujo, co-founder of the firm, said in an interview on Dec. 18. TPG, run by billionaire David Bonderman, will put money into the fund, to be called Northstar Equity Partners III, Ashish Shastry, TPG's head for Southeast Asia, said in the same interview in Singapore.
The world's fourth-most populous nation is attracting more interest from buyout firms including the U.K.'s CVC Capital Partners Ltd. and Washington-based Carlyle Group as China's and India's demand for Indonesia's resources boosts raw-material prices. Consumer confidence has been buoyed by political stability under President Susilo Bambang Yudhoyono not seen since the ouster of former dictator Suharto in 1998.
"There will be more competition going forward," Walujo said. "We have to be aware of what's going on and move faster and stay more alert all the time."
Indonesia will have a "very large share" of TPG's investments in Southeast Asia in the future because of the size of the economy, Shastry said. Singapore had in the past accounted for the largest portion of its investments in the region, he said. The firm agreed in March to sell its 24 percent stake in Singapore-based Parkway Holdings Ltd., Asia's biggest hospital operator.
'Strong Pipeline'
"Internally at TPG, we see Indonesia as a major investment destination for us," Shastry said. "We are very optimistic about Indonesia."
TPG and Northstar are still discussing the amount of money that the Fort Worth, Texas-based firm will invest in the third fund, Shastry said.
"We have a very strong pipeline, some of which we're doing together with TPG and some on our own," Walujo said.
Northstar has generated almost $1.6 billion of equity investments for itself and its partners, including TPG and Government of Singapore Investment Corp., which manages Singapore's reserves, he said.
Northstar's and TPG's biggest holdings in Indonesia include PT Bank Tabungan Pensiunan Nasional, originally a lender to retired civil servants, which opened about 500 micro-banking branches last year. The stock rose to a record earlier this month as the bank's loan growth outpaced the Indonesian industry's following its expansion into micro-lending.
Delta Dunia
Northstar sold its stake in PT Sumber Alfaria Trijaya, the company that runs Alfamart minimarkets in Indonesia, in November for about $200 million, Walujo said. It made more than five times the money it invested in the firm in four years, he said.
TPG and GIC invested last week in Indonesia's PT Delta Dunia, which owns the country's second-biggest coal mining contractor. TPG and GIC bought non-voting shares in Northstar Tambang Persada Ltd., an investment vehicle which owns 40 percent of Delta Dunia, according to a letter filed to the Indonesian stock exchange on Dec. 18.
TPG and GIC bought the shares in Northstar Tambang Persada from Indonesia's Widjaya family, which owns Sinar Mas Group, and the previous owners of Delta Dunia, Shastry said. TPG, GIC and Northstar are now the only shareholders in the vehicle, he said.
This is one of the biggest private equity investments in Indonesia, Shastry said, declining to disclose the value of the transaction. Northstar Tambang Persada's stake in Delta Dunia is worth about $400 million, based on the current market value of the company.
Jakarta-based Delta Dunia wholly owns PT Bukit Makmur Mandiri Utama, or Buma, Indonesia's second-largest coal mining contractor.
Indonesia overtook Australia to become the world's biggest exporter of power-station coal in 2005, and prices for the fuel, set annually, rose 40 percent this year, according to Morgan Stanley.