Insider-Trading Probe May Speed Shakeout Among Expert Networks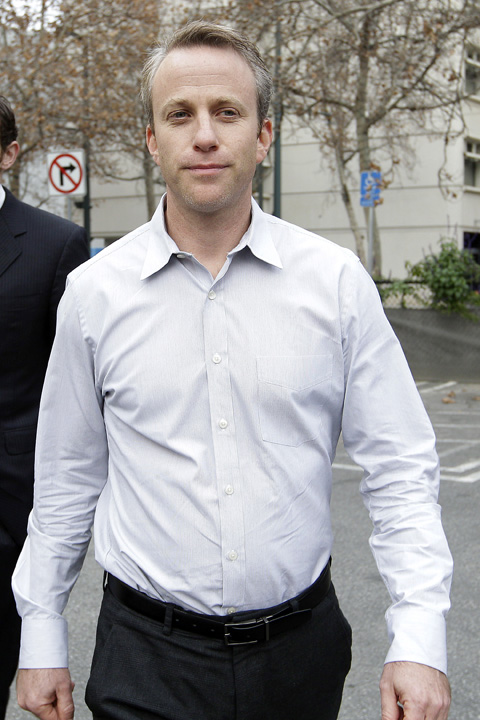 A consolidation among "expert-network" companies probably will accelerate after the arrest of two Primary Global Research LLC employees and three of the firm's outside consultants in the past three weeks.
The U.S. insider-trading investigation that led to the arrests will prompt clients to withdraw and heighten pressure on companies to prevent their experts from leaking nonpublic information to clients, according to Michael Mayhew, founder of Integrity Research Associates LLC in New York, which tracks the industry. Those that can't afford or don't want to make costly technology and personnel investments to upgrade compliance will be winnowed out, he said in a telephone interview.
"This next few months could put some firms out of business," said Mayhew, who has talked with clients in recent days who are concerned that the investigation will open them up to scrutiny. "Business will become more difficult, and there will be consolidation."
Last year, Guidepoint Global LLC in New York acquired Vista Research Inc. from Standard & Poor's Corp. Fees were being squeezed even before the government probe, said Mayhew, whose firm is 20 percent owned by Zurich-based UBS AG, the largest Swiss bank.
Crackdown Expands
Three managers at technology companies who moonlighted as experts for Primary Global were arrested Dec. 16 as the U.S. Attorney in Manhattan expanded a probe that has led to charges against more than two dozen hedge-fund managers, traders and corporate executives and 15 guilty pleas. Also charged was an account manager of the Mountain View, California-based firm, while a manager at Dell Inc. pleaded guilty to wire fraud and conspiracy to commit wire fraud and securities fraud.
Expert networks have been under a cloud since the Nov. 24 arrest of Don Ching Trang Chu, Primary Global's Asia liaison.
Consultants recruited by Primary Global "speak one-on-one with PGR clients to provide up-to-the-minute intelligence on trends, issues, regulations and dynamics affecting a particular company, product or industry," according to its website.
"The service we provide is, you know, whatever you're looking for, whether it's short term or long term, we'll have people," James Fleishman, the Primary Global sales manager, told a client, according to a record telephone conversation cited in the government's criminal complaint.
Growth Slows
Expert networks, which connect hedge funds and other investors with current and former corporate managers, doctors and others, have multiplied from eight to 40 in the past decade. Their growth has been fueled by the decline of Wall Street research departments, since disclosure rules and analyst restrictions have been imposed in the past decade. Major traders seeking an investing edge have turned to expert networks and other independent research firms for information.
In a 2009 survey by Integrity Research, 60 percent of 120 hedge-fund managers called expert-network firms "extremely important" or "very important" to their investment decisions. The firms charge up to $70,000 for six months' of unlimited consultations by clients seeking knowledge of an industry, issue or company with an expert.
Now, heightened competition is pressuring companies to lower fees to clients and make expensive investments for systems to prevent inside-information leaks, said Mayhew. Estimated industry revenue of $400 million this year is down 8 percent from the peak in 2008 of $433 million.
Compliance Issues
Smaller firms will be unable to make major compliance outlays, Roger Ehrenberg, managing partner of New York venture firm IA Ventures, said in an interview. The largest expert-network firm, Gerson Lehrman Group Inc., will consequently strengthen its leadership position, he said.
Gerson Lehrman accounted for 60 percent of industry revenue last year, according to Integrity Research. Gerson Lehrman has a marketing partnership with Bloomberg LP, the parent of Bloomberg News.
"This will further stratify the business," said Ehrenberg, former chief of Deutsche Bank AG's internal hedge-fund unit, DB Advisors LLC, a major Gerson Lehrman client. "The cost of entry has just gone up dramatically."
Gerson Lehrman has put into place among the industry's best systems for preventing the leak of inside information, according to a 2009 ranking of firms by Integrity Research.
Safeguards
The New York-based company, 20 percent owned by private-equity firm Silver Lake, requires annual mandatory tutorials and tests for its experts on where the line is drawn on material inside information. Its experts who have day jobs at publicly held companies are limited to three consulting sessions a year with any one client. Gerson Lehrman screens experts before each client consultation, by database searches and by phone, to uncover any conflicts that would disqualify them.
Doug Lichtman, a UCLA law professor and intellectual-property expert who has done more than 1,900 consultations with the firm's clients, according to its website, said he must still answer the same battery of questions prior to being approved for another job.
" 'Has anything changed? Are you an employee of a publicly traded company?' " Lichtman said he is always asked. "It's very repetitive, but it creates a nice buffer."
Gerson Lehrman has nonetheless drawn legal scrutiny. The firm was subpoenaed in 2007 by the New York Attorney General's office when it was investigating whether expert networks were inside-information conduits, the New York Times reported in January 2007. No charges have been brought. The firm declined to comment.
Rogue Consultant
John Cochran, an Atlanta physician and chief executive officer of Chestatee Pathology Associates, has been a Gerson Lehrman expert since 1999. The firm was just a year old then, and Cochran said he was vetted by CEO Alexander Saint-Amand. Gerson Lehrman now employs about 250,000 experts.
"We pay 500 to 1,000 experts a day, and about half every day are new," Dmitri Mehlhorn, the firm's global operations chief, said at an April 2009 conference in New York.
Even the strongest compliance measures can be circumvented by a rogue consultant in such a large a crowd, according to Cochran. "You can't prevent lying," he said.
Another potential problem is rogue clients, according to Integrity Research's Mayhew. He said he has interviewed analysts and portfolio managers at investment firms who try to circumvent compliance rules.
Paper Trail
"Gerson Lehrman has its 'rule of three,' which keeps clients from talking with a consultant more than three times a year," Mayhew said. "But a consultant may also work for another expert network without strict compliance rules. The client just goes through that one."
Stuart Lewtan, founder and CEO of Zintro Inc., an online expert network based in Waltham, Massachusetts, said in a phone interview that compliance systems create a strong paper trail of the expert-client interface. This is attractive to the vast majority of clients who want to be on the right side of the law, he said.
"People who want to cheat will cheat," said Lewtan, "but expert networks provide a framework for users to get valuable information."