Redzepi Tells of Running 'World's Best Restaurant': Interview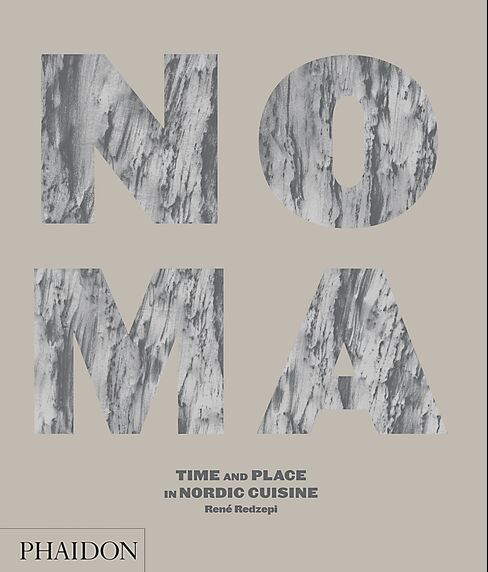 Rene Redzepi, the chef at Noma, holder of the "World's Best Restaurant" title, takes a bite of his Icelandic lightly salted cod with langoustine at Texture in London and lets slip a four-letter word.
"I'm sorry for swearing but this is really good," says Redzepi, 32, who was on a worldwide tour -- taking in Sydney, San Francisco, Seattle and New York -- to promote his new book, "Noma, Time and Place in Nordic Cuisine." Celebrity has come suddenly to this son of a Macedonian taxi driver.
"When you start at catering college, nobody prepares you for a book tour or public speaking," he says. "You learn how to do a bearnaise. There's no media training. In cooking school, there's not even manager training. You learn the fundamentals of cooking. Everything else is learning by doing.
"So how do you cope with these things? Well, you just figure out a way to do it. And for me, the way I cope with it is that I keep focus on the restaurant. I only have the restaurant. If I do other things, it's only to do with the restaurant."
Redzepi's life has been turned upside down since Noma toppled El Bulli in the World's Best Restaurant awards on April 26. When I interviewed Redzepi in Copenhagen two months earlier, he wasn't sure he'd have time to attend the event.
'Crazy Thing'
"Before then, we often had empty tables for lunch," he says. "The day after, we had more than 100,000 people trying to book online, which is an obscene amount of numbers. We have between 20 and 22 tables a day, five days a week, which is 125 tables a week times four, 600 tables a month, times 11, which is almost 7,000 tables, so in one day we could have filled our restaurant for almost 15 years. It was a crazy thing.
"Our team came more together with this award: People felt proud, happy, and we told ourselves that we wanted to enjoy the moment. I know that when you hit No. 1 you can never go forward again, you can only go back, so I know that this is a special moment and, on top of that, the book is out as well.
"We've told ourselves that we need to share this moment together as a team and enjoy it as much as we can: It might be over soon. So the team has become more of a family and we're cooking better and it's made us more confident. A lot of people think that because expectations would be so high we would freak out and we couldn't relax anymore and would just be so nervous. That didn't happen."
The day after our lunch, Redzepi entertained hundreds of people with a cooking demonstration at the Freemasons' Hall in London. I'd say he had the audience eating out of the palm of his hand if that didn't have food-hygiene implications.
No Wisecracks
In person, he's softly spoken and a little shy. Does he get nervous about public speaking?
"Of course," he says. "I'm not a comedian. I'm not a politician. I'm a cook and that's what put me there on that stage, so I focus on the cooking, on produce, on flavor and taste. I can't crack jokes because I don't have any."
Redzepi, who owns a 33 percent stake in Noma, says he has yet to see much financial gain from Noma's success. He says he lives in a rented apartment because he can't afford to buy and that he's making less than 50,000 pounds ($78,000) a year.
The pleasure he took in the meal prepared for us by chef Agnar Sverrisson at Texture added to my enjoyment of dining with such an engaging lunch guest. Redzepi even wanted to discuss the wines with the Swedish sommelier, Erica Laler.
"An Icelandic chef and a Swede serving to a Danish chef in England?" he asks. "That's London for you. Have we met any English people here? There has been a Greek, a French, a Swedish, an Icelandic. London is such a hub of everything."
"Noma: Time and Place in Nordic Cuisine," by Rene Redzepi, is published by Phaidon (354 pages, 35 pounds, $45.95.) To buy this book in North America, click here.
(Richard Vines is the chief food critic for Muse, the arts and leisure section of Bloomberg News. Opinions expressed are his own.)
Before it's here, it's on the Bloomberg Terminal.
LEARN MORE