Senate Has Enough Votes to Advance Tax-Cut Extension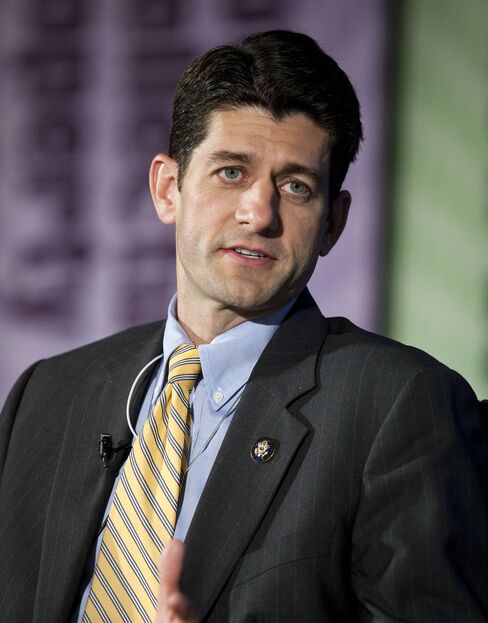 The U.S. Senate has enough votes to advance an $858 billion tax-cut compromise between President Barack Obama and Republicans as a top House Democrat predicted Congress will pass the measure.
More than 70 senators have voted to advance the measure in a tally that is remaining open for several hours to allow lawmakers time to return to Washington. Approval by 60 senators will clear the way for final passage of the bill tomorrow.
Obama, speaking at the White House as the vote continued, congratulated the Senate and urged the House to act quickly.
"If there's one thing we can agree on it's the urgent work of protecting middle-class families, removing uncertainty for America's businesses and giving our economy a boost as we head into the new year," the president said.
The House will approve the measure after the Senate acts this week, House Majority Leader Steny Hoyer told reporters earlier in the day.
"I think we'll pass a bill, as opposed to simply not passing anything" Hoyer, a Maryland Democrat, said in an appearance at the National Press Club in Washington.
Democrats voting against advancing the measure included Sherrod Brown of Ohio, Jeff Bingaman of New Mexico, Russell Feingold of Wisconsin, Patrick Leahy of Vermont, Kirsten Gillibrand of New York, Carl Levin of Michigan, Kay Hagan of North Carolina and Mark Udall of Colorado.
Ensign, Sanders
Senator John Ensign, a Nevada Republican, also voted no, as did Senator Bernard Sanders of Vermont, an independent who caucuses with the Democrats and spoke for more than eight hours on the Senate floor Dec. 10 against the bill.
The bill, announced last week, would extend all existing income tax rates for two more years beyond their scheduled Dec. 31 expiration. It also would extend expanded unemployment insurance benefits through 2011, cut payroll taxes by 2 percentage points, and set the estate tax with a $5 million per-person exemption and 35 percent top rate.
Seeking to overcome resistance among some House Democrats, Obama is extending his campaign for the legislation with interviews on local television stations in four swing states.
Obama plans to talk about the "urgent need" to pass the plan, according to a White House statement. He will be interviewed by reporters from WSYX in Columbus, Ohio; KUSA in Denver, Colorado; KCCI in Des Moines, Iowa; and WFLA, a station in Tampa-St. Petersburg, Florida.
Best Option
The president has said that the compromise, though not perfect, is the best option to ensure tax cuts are extended for middle-income Americans.
House Democrats plan to push for significant changes to the estate-tax provision.
"There's much consternation in the House about the estate tax," Hoyer said. "I expect there to be some consideration of that." House members will return to Washington tomorrow night.
Any significant change could threaten the compromise reached by Obama and Republicans.
"A deal is a deal. We have an agreement and that ought to be honored and it should pass soon so we don't create this volatility in the economy," Representative Paul Ryan, a Wisconsin Republican, told Bloomberg Television's "Political Capital with Al Hunt."
Democratic leaders would prefer a 45 percent top rate for the estate tax and a $3.5 million exemption per person that Obama had previously backed. They also wanted to limit the extension of lower tax rates to incomes below $200,000 for individuals and below $250,000 for married couples.
'Giveaway' to Wealthy
"We just can't afford that kind of giveaway to the very wealthiest among us," said Senate Budget Chairman Kent Conrad, a North Dakota Democrat who appeared with Ryan on Bloomberg Television.
Conrad, who has endorsed the agreement between Obama and Republicans, said he expects the bill to pass. Republicans, including Senator Jon Kyl of Arizona, have said changes to the estate tax provisions would threaten the entire bill.
White House adviser David Axelrod said the administration expects House Democrats, including Speaker Nancy Pelosi of California, to back the compromise package.
"At the end of the day, no one wants to see taxes go up for 150 million Americans on Jan. 1," Axelrod said on CNN's "State of the Union" program yesterday. "This framework represents a compromise that both sides can accept and we can't change it in major ways and expect that this thing is going to pass."
President Clinton
Obama's local television interviews are the latest steps the administration has taken to rally support. On Dec. 10, he brought former President Bill Clinton to the White House, where he held an impromptu press conference to voice his support for the deal.
There have been no decisions about whether the Senate will vote on amendments. If that happens, one amendment aimed at China's currency has been proposed by Ohio Democrat Sherrod Brown and Maine Republican Olympia Snowe.
China amassed a $201 billion trade surplus with the U.S. for the first nine months of this year, more than the American deficit with the next seven-largest trading partners combined, according to Commerce Department data.
Once the Senate passes a tax-cut bill, lawmakers in the House will have a chance to introduce amendments, Hoyer said. The House aims to conclude all its business by Dec. 17, he said.
Before it's here, it's on the Bloomberg Terminal.
LEARN MORE