Honeymoon Murder Suspect Granted Bail by London Court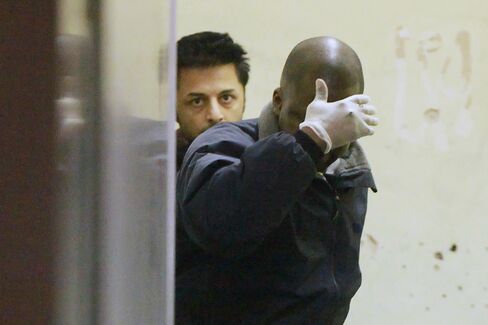 Shrien Dewani, whose wife was murdered last month while the British couple was on a honeymoon in South Africa, was granted bail by a U.K. court.
The High Court in London refused a request by lawyers for the government of South Africa to keep Dewani in custody while they seek his extradition.
The 30 year old is accused by South African police of conspiring "with others to murder Anni Dewani" in Cape Town. Anni, 28, was killed on Nov. 13 after the taxi she and her husband were traveling in was carjacked in the township of Gugulethu, near Cape Town.
Taxi driver Zola Tongo was hired by Shrien to arrange the murder, the Western Cape Director of Public Prosecutions Rodney de Kock told the Cape High Court Dec. 7, the South African Press Association reported.
Shrien Dewani denies all wrongdoing. His publicist Max Clifford said this week that the allegations were "ludicrous" and "totally untrue."
Tongo was sentenced on Dec. 7 to 18 years in jail for his role in the murder. He said in a plea bargain that Shrien Dewani offered him 15,000 rand ($2,160) to orchestrate a hit on his wife, according to Ben Watson, a lawyer for the South African government at today's hearing in London.
Security Footage
Watson said that police have security footage filmed at Dewani's hotel of him "surreptitiously" handing Tongo a white plastic package three days after the murder. Watson said the package contained a 1,000 rand-payment for Tongo's part in the murder.
Clare Montgomery, Dewani's lawyer, said that he gave Tongo the money to pay for taxi rides from the airport and on the day of the murder. She said it wasn't handed over surreptitiously as it was caught on camera in a public place.
It was "improbable" that even an experienced criminal would come to a foreign country and almost immediately recruit a stranger to commit a murder, Montgomery said.
The wound that killed Anni Dewani "does not appear to have been an execution-style wound," Montgomery said. The bullet went through her hand, up her arm and into her neck, where it severed vital arteries, she said.
Before it's here, it's on the Bloomberg Terminal.
LEARN MORE