Kim Jong Il, Top Chinese Diplomat Find 'Consensus'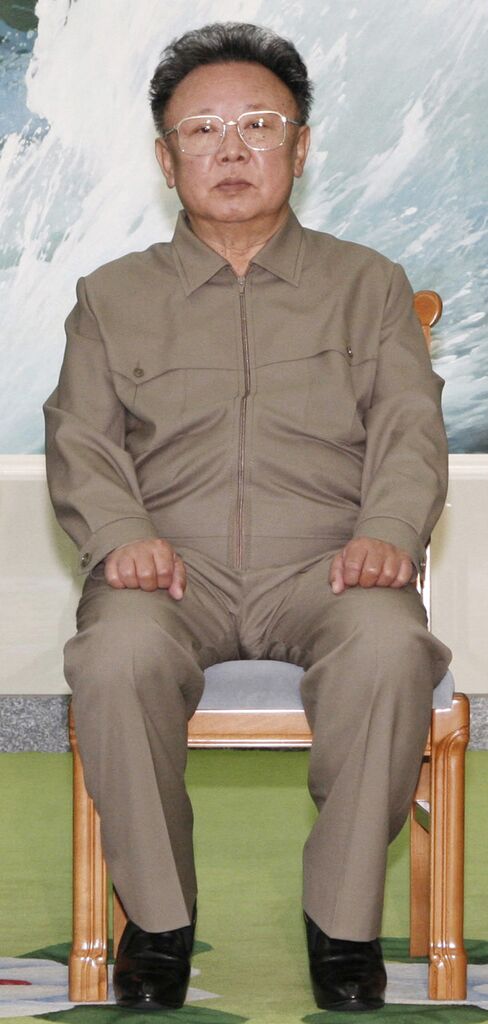 North Korean leader Kim Jong Il and China's top diplomat "reached important consensus" today on issues of the Korean peninsula, where tensions have heightened since the North's attack on South Korean soil.
Kim met with State Councilor Dai Bingguo in Pyongyang today and had "frank and in-depth talks," China's Foreign Ministry said on its website, without providing details. The two discussed "ways to further solidify cooperative relations," the state-run Korean Central News Agency reported.
Dai's visit comes after he met with South Korea's President Lee Myung Bak last month following North Korea's shelling of a South Korean island that killed four people. Kim's regime on Nov. 20 also confirmed it has a uranium-enrichment facility for a nuclear program that five countries are working to shut down.
The Obama administration has urged the Chinese government to use its influence as North Korea's only ally to push the Stalinist country to cease its military attacks and nuclear development. The top U.S. military official today said China suffers from "myopia" in failing to persuade North Korea to change its behavior.
"It appears China has opted for diplomacy rather than go head-on against the U.S. pressure," said Kim Yong Hyun, professor of North Korean studies at Dongguk University in Seoul. "The meeting itself signals Kim's willingness to listen to the outside world and refrain from further provocations."
Richardson's Visit
New Mexico Governor Bill Richardson will travel to North Korea next week on a "private visit," State Department spokesman Philip J. Crowley said yesterday in Washington. Richardson, who has been to North Korea several times, will likely share details of his trip with the State Department when he returns, Crowley said.
China has refused to take sides in the standoff while criticizing regional military exercises by the U.S., South Korea and Japan as counterproductive. North Korea, which maintains that the South provoked its artillery attack, has said the drills increase the possibility of war.
The U.S., Japan and South Korea rejected China's Nov. 28 proposal to reconvene six-nation negotiations over the North's nuclear program, saying Kim's regime has failed to fulfill previous agreements. Instead, U.S. Secretary of State Hillary Clinton earlier this week met her Japanese and South Korean counterparts in Washington.
'Costs of Miscalculation'
Kim's regime "has been unable" to "recognize the risks and the costs of miscalculation," U.S. Admiral Mike Mullen, chairman of the Joint Chiefs of Staff, said today in Tokyo. "China must lead and guide North Korea to a better future. There is too much at stake for this sort of myopia."
China today accused Mullen of increasing tensions in the region rather than defusing them.
"Those persons making accusations against China, I ask what kind of efforts has he done to promote regional stability and peace," Chinese Foreign Ministry Spokeswoman Jiang Yu said. "Military threats cannot solve problems and can only increase tensions."
Also present at today's talks in Pyongyang were Chinese Vice Foreign Minister Zhang Zhijun and top envoy to the Korean peninsula, Wu Dawei, KCNA said. Dai passed a gift from President Hu Jintao to Kim, the news agency reported.
Before it's here, it's on the Bloomberg Terminal.
LEARN MORE