China's Economic Growth Lifts Rest of World, IMF Study Says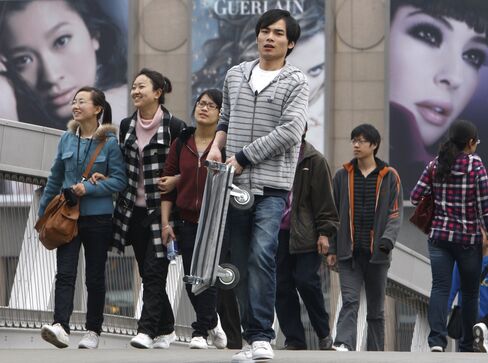 Economic data suggest that a 1 percentage point increase in China's growth rate sustained over five years means an extra 0.4 percentage point of growth for the rest of the world, two experts at the International Monetary Fund said after studying figures for the past two decades.
"Analysis of a longer time period -- 1963-2007 -- suggests that the spillover effect of China's growth has increased over time. Geographic distance seems to affect the strength of the spillover effects, with a stronger impact the closer a country is to China," Vivek Arora and Athanasios Vamvakidis wrote in the IMF's Finance and Development magazine December issue. "But the estimates also suggest that the role of distance has diminished over time."
The pace of economic growth in China has an impact on the rest of the world, first through trade channels and then through capital flows, tourism and business confidence, the two authors said. The magazine was posted on the IMF website today.
"A few decades ago, China's expansion influenced growth only in neighboring countries; it now affects growth all over the world," the two IMF experts wrote. The size of the impact "has increased from negligible levels until about two decades ago to a sizeable impact more recently."
China's economic growth slowed to a 9.6 percent annual pace in the third quarter from 11.9 percent in the first three months of this year. Even as the expansion moderates, China is set to overtake Japan this year to become the world's second-biggest economy.
Before it's here, it's on the Bloomberg Terminal.
LEARN MORE