Cephalon Buys Rights to Mesoblast Stem Cell Therapies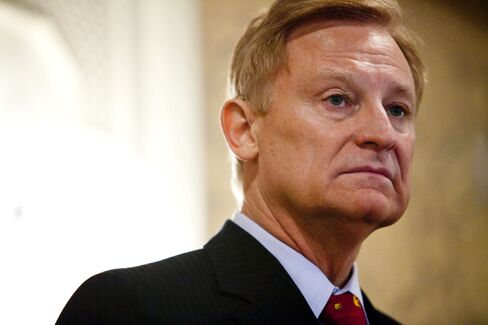 Cephalon Inc. took a 20 percent stake in Mesoblast Ltd. and bought the rights to market the Australian company's adult stem-cell therapies for heart and nervous system conditions in a deal potentially worth more than $2 billion.
Mesoblast jumped 22 percent to a record A$4.05 in Australian trading after Cephalon said it will pay $220 million for the stake. Frazer, Pennsylvania-based Cephalon also will give Mesoblast as much as $1.7 billion in milestone payments as the therapies clear regulatory hurdles toward commercialization, the companies said in a statement yesterday.
The agreement, the biggest so far in stem-cell therapies, gives Cephalon potential new products to counter the loss of revenue from Provigil, the sleep-disorder drug facing competition from cheaper generic versions. The funds will help Melbourne-based Mesoblast develop new stem-cell treatments for diseases such as Alzheimer's and Parkinson's, adding to ones for heart-failure patients and bone-marrow donors.
"People have found that Mesoblast stem cells could be useful in regrowing lost cells in the central nervous system," said Stuart Roberts, a health-care analyst at Southern Cross Equities Ltd. in Sydney. "There is a hint that you could use stem cells in that area, and the payoff is outstanding if it works."
Roberts has rated Mesoblast "speculative buy" since at least January, according to data compiled by Bloomberg.
Stock Surges
Mesoblast, which began trading in December 2004, has tripled this year. Cephalon fell $2.03, or 3.1 percent, to $63.64 at 4 p.m. New York time in Nasdaq Stock Market composite trading for its biggest single-day decline in more than four months.
The Australian company will initially receive $130 million from Cephalon for the therapy rights, with $30 million of it due upon approval of Mesoblast's shareholders. It will pay for and conduct some clinical trials while Cephalon will fund and perform other later-stage tests, the companies said. Mesoblast will hold the rights to manufacturing commercial supplies of the stem-cell products to be marketed by Cephalon.
"This global licensing agreement positions Cephalon as a leader in regenerative medicine while further strengthening our late-stage pipeline with another innovative biologic platform," J. Kevin Buchi, Cephalon's chief operating officer, said in the statement. Buchi also will join Mesoblast's board of directors.
The Australian company, which is undertaking at least six human trials, will retain the rights to develop and market stem cell treatments for diabetes, eye diseases and a number of orthopedic, inflammatory and immunological conditions, according to the statement.
Deutsche Bank Securities Inc. advised Cephalon.
Before it's here, it's on the Bloomberg Terminal.
LEARN MORE