Bayer Keeps Research Budget Unchanged for Next Year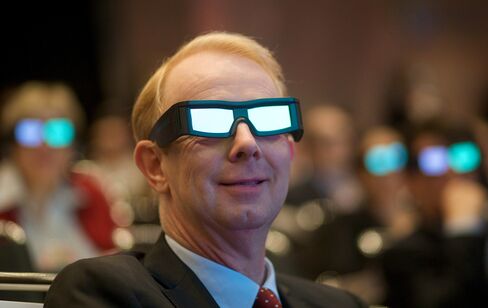 Bayer AG plans no increase in its research budget next year, the first time its spending on science has been unchanged since the 2006 Schering AG takeover.
Spending will likely remain at the 2010 level of about 3.1 billion euros ($4.1 billion), after a 13 percent rise this year amid final trials for the experimental blood thinner Xarelto, the maker of drugs and chemicals said today at its headquarters in Leverkusen, Germany.
Health spending cuts by governments including that of Bayer's home market are putting pressure on drugmakers to keep costs down, Chief Executive Officer Marijn Dekkers said in a Bloomberg Television interview today. Mandatory negotiations on the prices of innovative medicines approved in Berlin's lower house of parliament last month may cost drugmakers 2 billion euros a year, Dekkers said.
"For us it's very important that we have under development products that are really superior in performance to what's already out in the market," Dekkers said. "When you truly have superior products that address clinical needs, society will be willing to pay for those innovations."
Development costs for some products may rise 40 percent to 50 percent over time, he said.
Bayer repeated an estimate that Xarelto, a potential replacement for warfarin for irregular heartbeat patients, may bring peak annual sales of more than 2 billion euros in a market valued at about 10 billion euros a year. Bayer said last month it aims to shift resources to product development and emerging markets in a reorganization that will cut about 800 million euros a year in costs starting in 2013.
Job Cuts
The reshuffle announced last month will cut about 4,500 jobs around the world.
Bayer will spend 67 percent of this year's research budget on its pharmaceutical unit, Dekkers said. About 25 percent of research spending is allocated to Bayer's agricultural-chemical unit, and the remainder to its plastics unit.
Bayer's 2006 acquisition of Schering made the health-care unit the company's largest. Research spending rose 33 percent that year to 2.3 billion euros and has risen every year since.
There are more than 50 projects in clinical tests today, Dekkers said.