U.S. Returns to Shuttle Diplomacy for Mideast Talks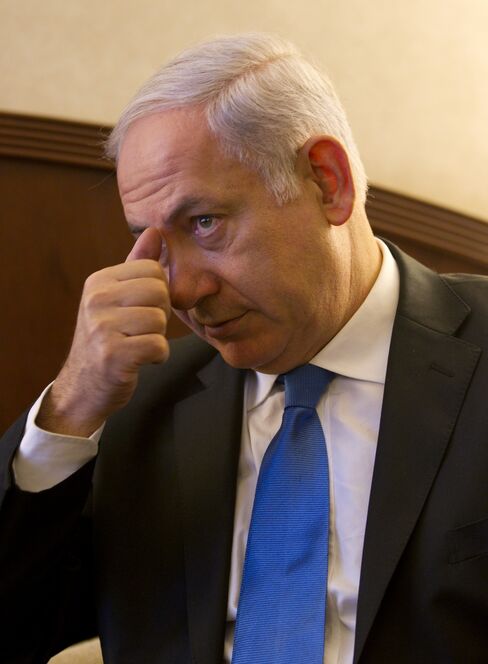 U.S. President Barack Obama is reviving Middle East shuttle diplomacy by dispatching envoy George Mitchell to the region next week, after direct talks between Israel and the Palestinians collapsed over Israel's refusal to freeze settlement construction.
"We think we have the right plan, we think we have the right strategy, we're just adapting the tactics," said Philip J. Crowley, the State Department spokesman. He said seeking a freeze on West Bank construction had become "an end in itself rather than a means to an end."
Former Middle East negotiators say Mitchell faces an uphill battle in persuading both sides to find common ground on some of the stickiest issues blocking a final peace agreement, such as the borders of a Palestinian state and security guarantees.
After failing to get Israelis and Palestinians to resume face-to-face peace negotiations, the U.S. administration's only real option was to try mediation on the fundamental issues needed for a two-state solution, said Aaron David Miller, a former Middle East negotiator and State Department official.
"The only good news is they're going to be focused now on the end game and the substance that is required to actually get an agreement," Miller said.
Crowley said yesterday that the U.S., after more than two months, would stop trying to convince Israeli Prime Minister Benjamin Netanyahu that he should extend a moratorium on Israeli settlement-building in areas the Palestinians seek to include in an independent state.
'Street Cred'
The failure of that effort makes Mitchell's job more difficult, Miller said. To be an effective go-between, "you need street credibility," and the settlement impasse "diminishes our street cred," he said.
Secretary of State Hillary Clinton will meet today with the chief Israeli negotiator, Yitzhak Molho. A new U.S. approach may be outlined in a speech she is scheduled to give tomorrow at the Brookings Institution in Washington.
"We're looking forward to that like Moses coming down from the mountain with the tablets," said Miller. The speech, though, is "likely to be more of a philosophy than a blueprint," he said.
Chief Palestinian negotiator Saeb Erakat left for Washington today to participate in preparatory meetings before Mitchell's Middle East trip. He declined to discuss whether progress could be made with Mitchell's mediation.
"I honestly cannot elaborate at all until we meet with Mitchell," he said before flying to the U.S. from Cairo.
Talks Collapse
Mitchell, the former Senate Democratic leader from Maine who helped broker a peace agreement in Northern Ireland, acted as a mediator in the Middle East talks before the two sides briefly agreed to direct negotiations in September.
Those talks collapsed after less than a month, when a 10-month Israeli moratorium on settlement construction expired. Palestinian Authority President Mahmoud Abbas said he wouldn't continue direct talks without a building freeze.
Israelis and Palestinians yesterday traded accusations about which side had undermined peace talks.
Erakat said Netanyahu "succeeded in torpedoing the peace talks." Israeli Deputy Foreign Minister Danny Ayalon said the Palestinian strategy was "to avoid negotiations" and "blame Israel."
Crowley said the U.S. is sticking to its goal of a reaching a peace deal within a year. That timetable isn't likely to be met, said Ghaith al-Omari, a former negotiator for Abbas.
'A Long Time'
"A two-track process" in which the U.S. speaks to each side separately "will go on for as long as it needs to," he said. "And it could be a long time."
Marina Ottaway, director of the Middle East Program at the Carnegie Endowment for International Peace in Washington, said the prospect of a two-state solution may be "finished" unless the U.S. comes up with its own proposals.
"The one thing that could possibly force a resumption of negotiations is if Obama were willing to put his own plan on the table, saying, 'This is what you have agreed on and this is what we suggest you do about what you have not agreed on'," Ottaway said.