Tax Plan Creates More Winners Than Losers as Companies Gain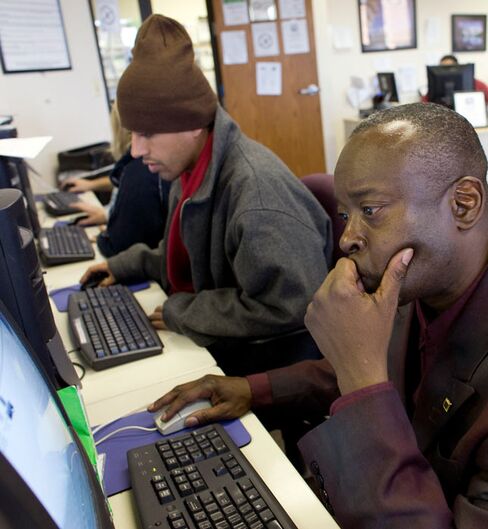 A tax framework announced by President Barack Obama creates winners across the economy by boosting workers' pay, aiding the jobless, rewarding companies for equipment purchases and saving wealthy families billions of dollars in capital gains, dividend and estate taxes.
The potential losers include cities and states poised to give up the Build America Bonds program, technology and energy companies that may lose a manufacturing tax credit, and future generations of Americans that will face as much as $1 trillion in debt as a result of the legislation.
Obama yesterday continued seeking support for the compromise with congressional Republicans that sustains all of the Bush-era tax cuts through 2012 and sets the top federal estate tax rate at 35 percent for two years. Obama secured a 13-month extension of federal jobless aid, a 2 percentage-point cut in payroll taxes for one year, and accelerated tax benefits for companies that buy equipment.
"This is the first concrete pillar for Obama's re-election," said former Texas Representative Bill Archer, a Republican who was chairman of the House Ways and Means Committee from 1995 to 2000. "I think he took a long look at this and decided it was a hell of a lot more positive than doing nothing."
In the long run, Archer said, "the only real loser is the amount of debt we're going to have to face in the future."
Expensing Benefit
One of the plan's biggest benefits for companies would be an expensing proposal. As crafted, it would allow companies to deduct the full cost of certain investments in equipment in 2011 instead of following regular depreciation schedules. Companies could take a 50 percent deduction in 2012.
In the short run, the expensing proposal would cost the government about $180 billion in foregone revenue, making it the largest one-year business tax incentive in U.S. history, an administration official said yesterday. In future years, the provision would generate revenue for the Treasury because companies wouldn't receive the depreciation deductions they chose to take in 2011 and 2012.
Caroline Harris, chief tax counsel at the U.S. Chamber of Commerce, said the expensing item "itself is not going to affect demand, but people's economic situation is going to affect demand." Lower tax rates would likely spur consumer spending.
Expiring Tax Breaks
While Obama identified many areas of agreement, the fate of dozens of expired or soon-to-expire tax breaks, about 80 percent of which benefit businesses, remained unresolved as negotiators started working through the finer details that must be ironed out before Congress can consider legislation.
Senior administration officials who briefed reporters Dec. 6 said tax provisions that are often temporarily extended are likely to be in the package. That list includes a research credit used by thousands of companies and a provision allowing tax deferral of profits from overseas lending activities that benefit U.S.-based multinational corporations such as General Electric Co.
"Those traditional extenders are going to be a benefit to a fairly wide swath of companies," said Pamela Olson, a partner at Skadden Arps who was a Treasury official during the George W. Bush administration.
Treasury Secretary Timothy Geithner has asked for a review of those tax breaks, which include subsidies for restaurant renovations that help companies such as McDonald's Corp., builders of Nascar stock-car racetracks, and producers of rum such as Diageo Plc. Most expired Dec. 31, 2009. If included in the final measure, such provisions likely would be renewed for this year and 2011, Iowa Senator Charles Grassley said.
Build America Bonds
A renewal decision would mean a one-year extension for business provisions expiring at the end of this month, including a 45-cent per gallon tax credit for ethanol production.
Other soon-to-expire provisions, particularly those created in last year's stimulus law, are less likely to be extended. The future of the Build America Bonds program, for example, is still being negotiated, said Senate Finance Committee Chairman Max Baucus. The program has been the fastest-growing segment of the U.S. municipal bond business and has been a source of underwriting fees for companies including Goldman Sachs & Co. and Bank of America Corp.
Also unresolved is the future of the advanced energy manufacturing program, which has provided tax credits to companies investing in battery technology. The administration has been seeking a $5 billion infusion into the program.
Companies including Dow Corning Corp., EI DuPont de Nemours & Co., GE and United Technologies Corp. took advantage of an initial $2.3 billion for the program in the stimulus legislation.
Carried Interest
The tax agreement lacks revenue-raising offsets. Among other things, it doesn't include higher taxes on the carried interest earned by private-equity fund managers and certain real estate investors. Many Democrats had been seeking to tax this compensatory income as ordinary income, not capital gains.
The deal would preserve tax rates reduced in 2001 and 2003 for all Americans. The temporary reduction in payroll taxes would be worth a maximum of $2,136 per worker.