GE Boosts U.S. Health-Care Imaging Sales Force by 10%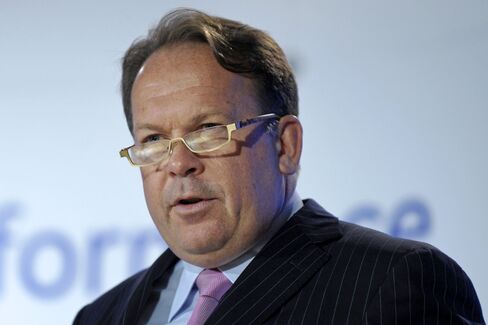 General Electric Co. is boosting its U.S. health-care imaging sales force by about 10 percent as the pace of new product introductions picks up, Omar Ishrak, the executive who oversees that slice of the division, said.
"We think the market in the U.S. holds some promise, so we want to cover more academic sites with direct GE salespeople," Ishrak said in an interview following the RSNA meeting, an annual conference targeting U.S. radiologists, in Chicago.
GE Healthcare, the world's biggest maker of medical imaging equipment including X-ray machines and MRI, CT, ultrasound and PET scanners, is adding about 80 people to its U.S. sales force. The U.S. accounted for about half of the Chalfont St. Giles, England-based division's total sales last year, including Ishrak's unit, called GE Healthcare Systems.
About 80 new products will be introduced in 2010 and 2011 in Ishrak's business, according to a November presentation to investors, with about 400 new products in development worldwide. Offerings include a wireless digital X-ray machine, a CT scanner that cuts radiation doses 40 percent to 50 percent and more patient-friendly MRI machines.
GE Healthcare Chief Executive Officer John Dineen told analysts last month that the passage of health-care legislation in the U.S. eliminated uncertainty and is leading some customers to contemplate purchases again.
"Our sense is so far in first half, we've gained considerable share certainly globally and certainly in the U.S., some businesses more than others," Ishrak said.
New-Product Correlation
"The correlation between new products and gained share is pretty direct," Ishrak said.
GE Healthcare Systems accounted for a total of $11.1 billion of $16 billion in revenue in 2009. Ishrak told analysts in November he sees a compound annual growth rate of about 7 percent by 2015 on top of a 6 percent revenue rise in the first three quarters of this year, driven by emerging markets and a rebounding U.S.
GE, based in Fairfield, Connecticut, had $157 billion in revenue last year. Dineen last month raised his long-term annual sales-growth outlook 5 percent to 10 percent, with operating profit up 10 percent, citing a boost in research and development spending as helping results.
GE fell 8 cents to $16.70 at 4 p.m. in New York Stock Exchange composite trading. The shares have increased 10 percent this year.
Munich-based Siemens AG and Amsterdam-based Royal Philips Electronics NV are GE's biggest competitors in medical imaging.
Before it's here, it's on the Bloomberg Terminal.
LEARN MORE