Tiger Woods Takes 4-Stroke Lead Into Final Round of Chevron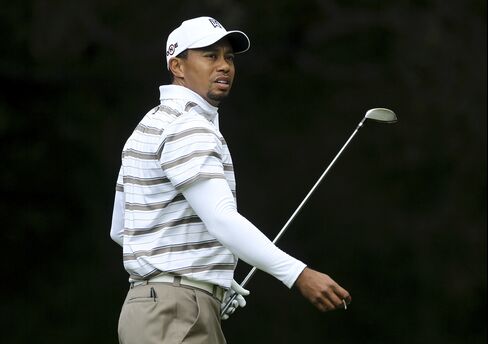 Tiger Woods tops the leaderboard by four strokes entering today's final round of the Chevron World Challenge at the Sherwood Country Club in Thousand Oaks, California.
Woods, who hasn't won a tournament in 2010, shot a four-under 68 yesterday to finish the third round at 17-under 199.
"I'm excited how I've been hitting the golf ball, and how I've been managing my game around this course," Woods said at a press conference yesterday. "This is going to be a fun test tomorrow. I'm looking forward to it."
U.S. Open champion Graeme McDowell is in second place at 13-under 203 and Paul Casey is in third place at 9-under 207.
Woods has won the Chevron World Challenge four times. It's an unofficial tournament with a field of 18 players selected from the top 50 in world rankings and has a top prize of $1.2 million.
Woods last won 13 months ago at the Australian Masters. His 281-week run as world's No. 1 golfer ended on Nov. 1, when Lee Westwood replaced him atop the rankings.