Spanish Flights Resume After State of Emergency Is Declared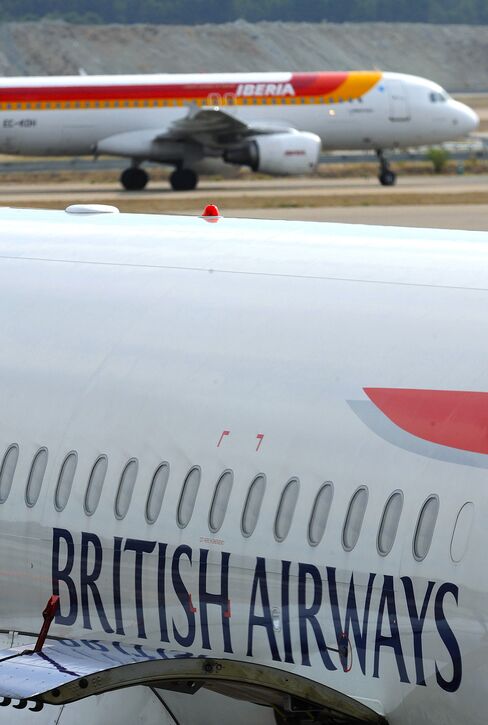 Air traffic in Spain resumed after the government declared a state of emergency and threatened to prosecute controllers whose wildcat strike had crippled aviation in the nation for a day.
Flights took off from six airports including Madrid and the Canary Islands as controllers returned to work and Spanish air space opened in the late afternoon in the face of a government warning controllers could face prison sentences if they continued their walk out.
"It will take up to 48 hours for flights to get back to normal," Industry Minister Jose Blanco said in a telephone interview with CNN Plus, "We have shown that you can't play with fire when the interest of the public is at stake."
The strike prompted the first state of emergency to be declared in Spain since the country returned to democracy 32 years ago and may be an indication of labor unrest to come as the government implements the deepest austerity measures in three decades in an attempt to slice the euro region's third- largest deficit within two years.
"Given the importance of tourism to the Spanish economy and the fact that all eyes are on Spain right now because of the financial crisis, the government has had to act swiftly and firmly to resolve this problem," Angel Laborda, chief economist at the Spanish savings bank foundation Funcas, said in a telephone interview, "A prolongation of this situation would damage Spain's image and economy."
Iberia Resumes Long-Haul
More than 2,800 flights were canceled after the strike began about 5 p.m. yesterday. Iberia Lineas Aereas de Espana SA, Spain's largest airline, announced early in the day it would cancel all of its flights until 6 a.m. tomorrow. British Airways Plc was among carriers that canceled or delayed flights to and from Spain.
In the early evening, Iberia said it aims to operate long-haul flights from Madrid to Latin America and Johannesburg from midnight Spanish time tonight.
The strike cost airlines about 80 million euros, Europa Press reported, citing unidentified aviation analysts.
"The controllers who are on strike will be informed in writing of their responsibilities, and those who disobey may face prosecution," Deputy Prime Minister Alfredo Perez Rubalcaba said after an emergency cabinet meeting in the late morning, "This means that if they do not go to work, they would incur in a crime of disobedience according to the military penal code and that can mean serious prison sentences."
Wages
The Spanish military was deployed earlier in the day to stand in for hundreds of air-traffic controllers who walked out after wrangling with the government since January when authorities took steps to cut their average annual pay by 40 percent.
Controllers were paid an average 334,000 euros ($450,000) in 2008, with 28 of them earning more than 700,000 euros, Industry Minister Blanco told Spain's parliament in January. The wages are the highest in Europe, according to Blanco.
Cesar Cabo, a spokesman for USCA, the union to which 97 percent of Spain's air-traffic controllers are affiliated, said on his Facebook page that he "sincerely lamented" the situation and blamed the government for the "aggressive" and "discriminatory" decree regulating the controllers working conditions. He didn't answer calls to his mobile phone today.
On Dec. 3 the government approved a decree extending controllers' working hours and limiting overtime and stipulated that controllers would be subject to medical examinations if they call in sick.
Before it's here, it's on the Bloomberg Terminal.
LEARN MORE