Washington Post School's Former Dean Alleges Fraud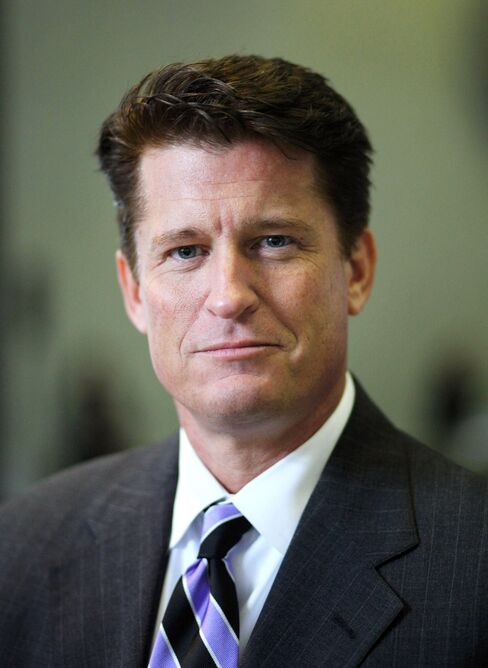 Dec. 3 (Bloomberg) -- A former dean of Washington Post Co.'s Kaplan higher education unit alleged the company engaged in fraudulent activities to get U.S. student aid as he defended himself against criminal cyber-harassment charges in a federal jury trial under way in Chicago.
U.S. prosecutors charge Bennie Wilcox, a former dean of law and legal studies at Kaplan University, with six counts of sending threatening e-mails and online postings, according to court filings. Kaplan turned over evidence to the authorities that led to the 2008 indictment, said Ron Iori, a Kaplan spokesman. The fraud allegations against Kaplan are untrue and the company "vigorously" denies them, Iori said in a telephone interview.
Wilcox witnessed Kaplan executives commit "multiple schemes" to defraud the U.S. government and taxpayers out of $1 billion, he said yesterday in his first day of testimony in U.S. District Court. He said Kaplan is retaliating for his attempt to expose fraud at the company in a pending whistleblower lawsuit in Florida filed in 2007.
Kaplan "launched a campaign to ruin my life," he told the jury yesterday. "They made threats against me. They made my life, frankly, a living hell."
Assistant U.S. Attorney Michael Ferrara told jurors that Wilcox used Kaplan's computer system in 2007 to send e-mails to students and employees and posted communications on its online message boards threatening to "take down" the university's computers and reveal personal information because he was angry about his termination at Kaplan in 2006. He was employed by Kaplan for less than a year, according to the indictment.
'Anger and Hate'
"The Internet became a tool for him to spread his message of anger and hate," Ferrara said in his opening statement on Nov. 30.
Wilcox denies the cybercrime allegations.
"We believe the evidence shows that Wilcox did not send the charged e-mails and that in fact Kaplan has reason to try to discredit him because he was a whistleblower," Beau Brindley, Wilcox's attorney, said in an interview prior to the trial.
Wilcox didn't go into specifics about his fraud allegations yesterday. His testimony continues today. In court filings, Wilcox said he observed Kaplan executives participating in schemes to inflate grades and increase enrollment numbers to defraud the federal government of student-aid funds. He said he participated in it as well, filings show.
'Suddenly Raised Allegations'
"On the eve of his trial by the U.S. Department of Justice, Ben Wilcox has suddenly raised allegations that he has made unsuccessfully in the past, in order to divert attention from his own conduct," Iori said.
Kaplan faces an investigation by the Florida attorney general into recruiting practices at Kaplan and other for-profit colleges. Kaplan suspended enrollment at two of its campuses after a U.S. Government Accountability Office investigation released Aug. 4 found recruiters were exaggerating how much applicants could earn from a Kaplan education.
Kaplan Higher Education is based in Chicago. Kaplan enrolls 110,000 students, of which about 70,000 attend classes online, and it has 75 campuses nationwide, Iori said.
Andrew S. Rosen, chairman and chief executive officer of Kaplan, testified Nov. 30 that he had security guards posted outside of his home after receiving communications threatening to "take down" the company's online operations.
Washington Post Revenue
Washington Post rose 50 cents, or less than 1 percent, to $388.11 in New York Stock Exchange composite trading at 4:19 p.m. The shares have dropped 28 percent since closing at a 52-week high April 15, as Kaplan and other for-profit colleges have come under scrutiny by Congress, the U.S. Department of Education, and the GAO.
The publisher of the Washington Post newspaper obtained almost two-thirds of its third-quarter revenue from the Kaplan education unit, the Washington-based company said Nov. 5. Predominantly online Kaplan University derived 87 percent of its revenue from federal student aid in 2009.
The case is United States of America v. Bennie Wilcox, 1:08-cr-00256, U.S. District Court, Northern Division of Illinois Eastern Division (Chicago).
To contact the reporter on this story: Esmé E. Deprez in Chicago at edeprez@bloomberg.net
To contact the editor responsible for this story: Jonathan Kaufman at jkaufman17@bloomberg.net