Viacom Seeks to Overturn YouTube Copyright Ruling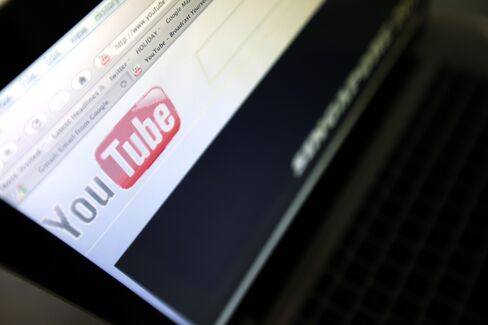 Dec. 3 (Bloomberg) -- Viacom Inc., operator of the MTV and Comedy Central cable-television channels, told a U.S. appeals court that Google Inc.'s YouTube video-sharing website failed to take steps to halt what it knew was unauthorized posting of copyrighted material.
In a brief filed in the New York-based federal appeals court today, Viacom argued that a lower-court judge was wrong to rule that YouTube is protected from infringement claims by the "safe harbor" provision of the Digital Millennium Copyright Act.
"YouTube indisputably was aware of massive infringement," New York-based Viacom argued in its opening brief in the appeal. "If it wished to remain in the safe harbor, it was obligated to take reasonable steps (no heroic acts required) to prevent further infringement."
In the appeal, filed in August, Viacom seeks to reinstate its 2007 suit against YouTube, in which it claimed more than $1 billion in damages for alleged violation of its copyrights for programs including "South Park" and "The Daily Show With Jon Stewart."
U.S. District Judge Louis Stanton dismissed the suit in June, ruling that YouTube didn't infringe Viacom's copyrights because it's protected by the safe-harbor provision of the federal Digital Millennium Copyright Act. Under that provision, a service provider isn't liable if it removes infringing material when notified by the copyright owner.
"We regret that Viacom continues to drag out this case," Aaron Zamost, a spokesman for Mountain View, California-based Google, said in an e-mailed statement. "The court here, like every other court to have considered the issue, correctly ruled that the law protects online services like YouTube, which remove content when notified by the copyright holder that it is unauthorized."
The case is Viacom International Inc. v. YouTube Inc., 10-3270, Second U.S. Circuit Court of Appeals (Manhattan).
To contact the reporter on this story: Bob Van Voris in federal court in New York at rvanvoris@bloomberg.net.
To contact the editor responsible for this story: David E. Rovella at drovella@bloomberg.net.