Spidey Actress Hit By Rope, Suffers Concussion, Tweets Greeting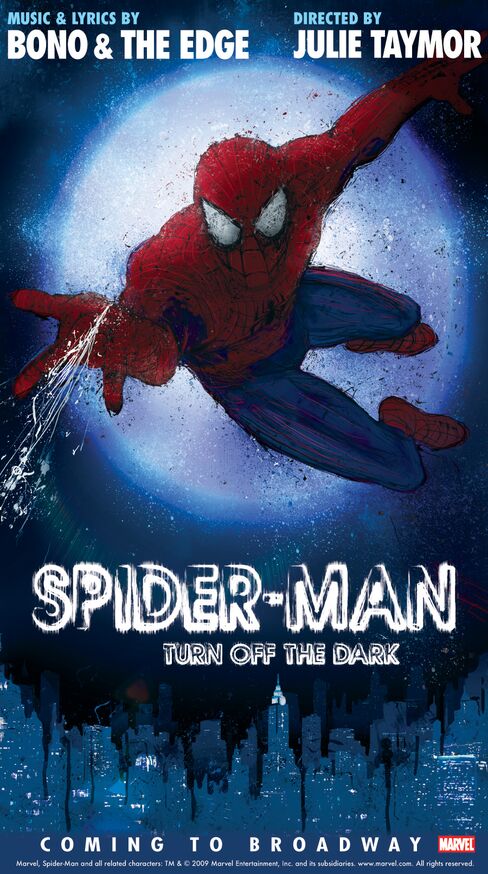 A lead actress in "Spider-Man: Turn Off the Dark" suffered a concussion last Sunday, when she was hit by a rope at the first preview, a person familiar with the production said.
It was the third injury since Broadway's most expensive musical began rehearsals.
The actress, Natalie Mendoza, plays Arachne, a spidery seductress invented by director and co-writer Julie Taymor for the $65-million show.
Arachne is the arch-villainess, around whom the story slowly weaves. Her show-stopping songs come while she rides the air in her elaborate 8-legged aerial costume. She releases a cohort of female spiders, who go on a crime-spree and knock over a shoe store. They do a chorus girl routine, kicking all eight legs, now daintily clad in stilettos.
Mendoza was temporarily replaced by an understudy, America Olivo and is expected to return next week, the person said.
A doctor early in the week recommended Mendoza take time off but she preferred to perform, the person said. After the second preview on Wednesday, she said she didn't feel well.
On Twitter, Mendoza posted the word "concussion ..." on Tuesday morning, with no more information. Yesterday, she wrote she was "sending huge love to the cast of Spidey especially my amazing understudy America who will rock the house tonight!"
Mendoza describes herself on Twitter as an "actor, singer, writer and meditator."
During a presentation for sales agents in October, one performer broke both wrists. In a rehearsal, another performer broke a toe.
A New York State Labor Department spokesman, Joseph Morrissey, said today in a statement that the production "made changes to prevent this type of accident happening again," without being specific.
Before it's here, it's on the Bloomberg Terminal.
LEARN MORE