Private Equity Stalks Consumer Companies, BofA's Selig Says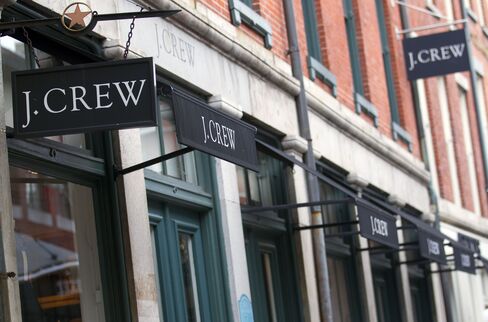 Private-equity firms are betting on the U.S. consumer as they take advantage of historically low interest rates to arrange leveraged buyouts, said Stefan Selig, one of Bank of America Corp.'s top investment bankers.
The biggest U.S. LBOs this year are mostly consumer and retail companies, such as those of Burger King Holdings Inc., Gymboree Corp., NBTY Inc., J. Crew Group Inc. and Del Monte Foods Co., Selig said today at a conference hosted by the Deal LLC in New York.
"It's interesting that that's where we're seeing the most deal activity," he said. "Consumers seem to be shopping like the dickens, and retailers are posting very, very strong results."
Selig, an executive vice chairman of corporate and investment banking at Charlotte, North Carolina-based Bank of America, advised vitamin maker NBTY on its sale to Carlyle Group. His bank advised or financed the private-equity bidders for Gymboree, J. Crew, and Del Monte.
Del Monte, valued at about $5.3 billion including debt, is the largest leveraged buyout announced since the collapse of Lehman Brothers Holdings Inc. in 2008. Selig said deals of greater size than that, which were common during the private-equity boom of 2006 and 2007, are harder to consummate because the disappearance of collateralized loan obligations has reduced the amount of debt that can be raised to fund a transaction.
"The private-equity guys that raised all this capital in 2006, 2007 and the beginning of 2008 are feeling this huge pressure to put money to work," because of low interest rates and a recovering market for high-yield debt, Selig said.