Motech May Expand Capacity 50% in 2011 to Meet Demand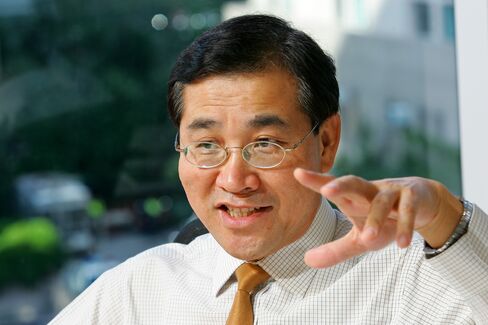 Dec. 2 (Bloomberg) -- Motech Industries Inc., Taiwan's biggest solar cell maker by market value, said it may expand capacity by 50 percent next year to meet demand from customers turning to renewable energy sources.
Motech plans to increase annual capacity to 1.8 gigawatts by the end of 2011 from 1.2 gigawatts now after orders exceeded production, Chief Executive Officer Chang Ping-heng said yesterday in an interview in Taipei. The solar cell maker is in talks for a loan to help pay for an expansion, he said, declining to give details.
Global installations of solar panels may more than double to 15.8 gigawatts this year as developers seek to set up systems and benefit from government incentives, according to technology researcher Isuppli. Demand may rise to 19.3 gigawatts in 2011, Isuppli said last month.
"With the large volumes, Motech has an advantage in cutting prices to compete," said Johnson Lin, a Taipei-based analyst at Capital Securities Corp., who has a "neutral" rating on the solar industry.
Solar panel sales to the U.S., Canada and Japan are rising, Chang said. Europe, the U.S. and Asia each account for one-third of the company's revenue, he said.
"Demand is so strong this year that we aren't able to fully supply our customers," said Chang, a former vice president of Taiwan Semiconductor Manufacturing Co., the world's largest contract maker of chips. "Our capacity for next year has all been committed out."
Full Capacity
Motech expects to use its full production capacity next year, even as a worldwide glut of panels may develop, because the company expects to overcome the threat of oversupply, he said. Global annual capacity to produce solar cells may climb to as much as 30 gigawatts, according to Chang, exceeding Isuppli's demand projection by about 55 percent.
"There'll be an overcapacity next year," said Chang. "That'll create pressure for newcomers."
Recent entrants to the solar panel market will need time to certify products and improve yields, he said. "The real good customers won't immediately place orders to these companies."
Motech also produces solar modules and silicon wafers for manufacturing cells. Taiwan Semiconductor is Taipei-based Motech's largest shareholder with a 20 percent stake.
United Microelectronics Corp., Taiwan Semiconductor's closest rival, and display maker AU Optronics Corp. have also set up solar ventures.
Rising Profit
Motech expects sales and profit next year to increase from 2010, buoyed by an expansion in capacity and rising demand for solar panels, said Chang, declining to give numbers.
Chang said earnings will improve even as solar cell prices may decline 10 percent to 15 percent next year as falling subsidies in some European countries prompt customers to ask for a drop in charges.
"It's reasonable for solar system makers to cut prices by 20 to 25 percent, to stimulate end demand, and then sales will increase," said Lin at Capital Securities.
Spain last month reduced subsidies for new solar-power projects. Solar-panel installations on home roofs will be paid 5 percent less than previously, the government said on Nov. 19.
Net Income
The company had net income of NT$3 billion ($99 million) in the first nine months of the year compared with a loss of NT$334 million a year earlier, the company said in a statement on Oct. 28. Sales almost doubled to NT$20.3 billion.
The shares fell 2.2 percent to close at NT$109.50 in Taipei trading as of 1:30 p.m. The stock, listed on Taiwan's Gretai Securities Market, is down about 27 percent this year.
Motech plans to reduce costs by increasingly producing its own components and by assembling more solar panel modules at its plants, Chang said.
The company's annual capacity of modules may rise to 150 megawatts in the second half of next year from about 120 megawatts now, and capacity of silicon wafers may increase to 500 megawatts by mid-2011 from 180 megawatts, he said.
Motech is in talks to set up joint ventures with companies that "may complement" the solar cell maker, Chang said, declining to give details.
Founded in 1981, Motech started as a maker of test and measurement instruments, according to its website. The company began solar cell production in 1999.
To contact the reporter on this story: {Yu-huay Sun} in Taipei at ysun7@bloomberg.net
To contact the editor responsible for this story: Amit Prakash at aprakash1@bloomberg.net