U.S. House Passes Middle-Income Tax Cut Extension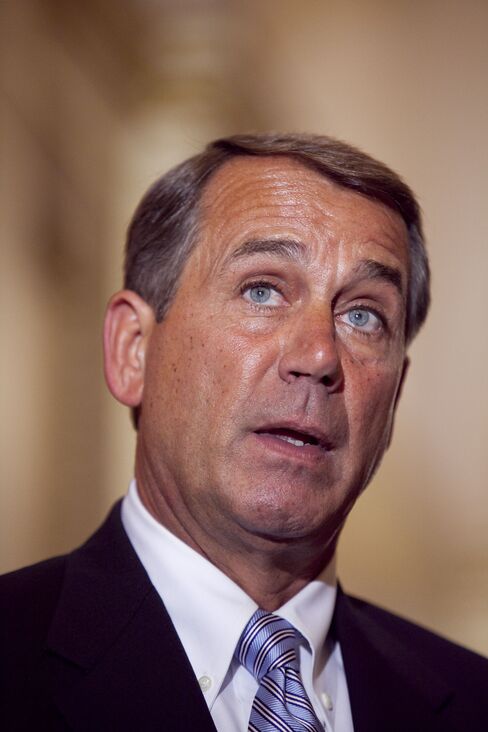 The U.S. House passed a Democratic plan to extend Bush-era tax cuts for middle-income families over the objections of Republicans who say it would harm the economy by letting taxes go up on Jan. 1 for those with higher incomes.
The vote was 234-188 for the measure, which would permanently extend lower rates and expanded tax credits on the first $200,000 of individuals' income and the first $250,000 for married couples. Taxpayers with higher annual income would face increased taxes on wages, capital gains and dividends. Republicans say they plan to block the measure in the Senate.
Republicans "are determined to take care of the rich," said Representative Jim McDermott of Washington. "That political maneuvering by the Republicans brings uncertainty to the middle class when they really need certainty."
Republicans derided the vote as political theater, and House Minority Leader John Boehner of Ohio said it was "chicken crap."
President Barack Obama applauded the House action in a White House statement that said the administration continues to negotiate with Republicans "to find a way forward." Reports that a deal is imminent are "inaccurate and premature," the statement said.
Representative David Camp, a Michigan Republican who is set to become chairman of the Ways and Means Committee in January, said Republicans voted against the legislation because it would hurt higher-income taxpayers and the economy.
"This is not about giving anybody a tax cut," he said. "This is about preventing a tax increase in a time of great unemployment."
Slated to Expire
Under current law, the tax cuts enacted in 2001 and 2003 are slated to expire Dec. 31.
Several Democrats voted against the measure, including Kathy Dahlkemper of Pennsylvania, Michael McMahon of New York, Walt Minnick of Idaho, James Moran of Virginia and Mike Thompson of California.
Three House Republicans voted in favor of the measure including Ron Paul of Texas, Jimmy Duncan of Tennessee and Walter Jones of North Carolina.
Separately, bipartisan negotiators from the White House and both chambers of Congress continued their talks on tax-cut extensions. President Barack Obama told a group of newly elected governors that he's "confident" tax cuts for the middle class will be passed this month, though he said there may be some "posturing."
Tax-Cut Extensions
The House legislation would preserve the 10, 25, 28, and 33 percent rates for the income thresholds of $200,000 and $250,000.
It would retain the 15 percent tax rate on dividends and capital gains for those who earn up to the threshold. The top income tax rate would increase from 35 percent to 39.6 percent and the top capital-gains rate would rise to 20 percent. People in the highest tax brackets would have their dividends taxed as ordinary income.
The bill also extends for two years an inflation adjustment to the alternative minimum tax, which is slated to impose an additional $66 billion in levies and affect 21 million additional households for this tax year if Congress does not act.
Before it's here, it's on the Bloomberg Terminal.
LEARN MORE