Sufjan Stevens Gets His Wings, Glasser, Mesirow Add Midi Magic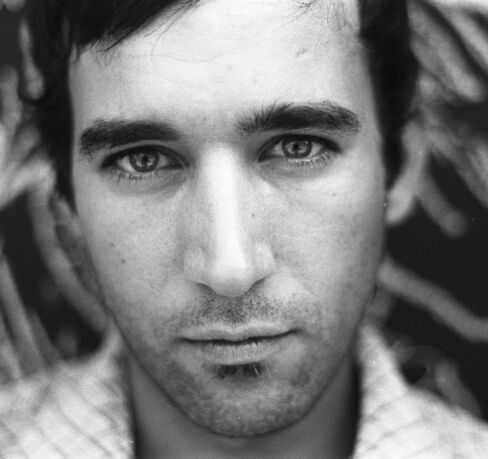 Dec. 1 (Bloomberg) -- Not quite as comely as the underwear angels of Victoria's Secret, Sufjan Stevens wore wings for his entrance at the sold-out Beacon Theatre show on Nov. 15.
He had a banjo in hand, an 11-piece band behind him, balloons hanging overhead and beachballs loitering onstage. He began by softly singing "Seven Swans," the title track to his 2004 album.
The first among his many wardrobe changes, prefaced by the line "I am your entertainment for the evening," was a silver jacket, the instrument a guitar, the cut "Too Much" from his latest album, "The Age of Adz." Strings and horns accompanied, lasers and beeps offered punctuation. Stevens shed the guitar and began to dance.
The new album moves in an electronic, orchestral direction, and its tunes dominated this night. For the title track, baton twirlers graced the stage as outer-space images were projected on screens.
As the triumphal number moved from mellow to grand, Stevens's gentle yet powerful voice always remained the focus.
The voice got another strong outing as he grabbed an acoustic guitar for the folky "Heirloom," one of the few songs he played from his 2010 EP "All Delighted People." He also did a stripped-down take on "Futile Devices."
The finale was a grandiose 25-minute-plus rendition of "Impossible Soul," evolving from blissful pop to something spacey for the repeated phrase "don't be distracted."
For this Stevens donned a foil turban and sunglasses and sang like a Conehead. Then he moved through layers of neon-colored beachwear, he and the dancers moved joyously, and on came the contagious chorus of "it's not so impossible." The crowd stood as hundreds of balloons dropped on them and beachballs were kicked from the stage.
Glasser's Mesirow
The next night I was over in Brooklyn at the Music Hall of Williamsburg to see up-and-coming indie group Glasser, led by vocalist Cameron Mesirow. The debut record, "Ring," is a collage of hypnotic, tribal, dark, beautiful pop, and one of 2010's most audibly intriguing albums.
Her backing trio, in matching green jumpsuits, filled the dimly lit room with dark sounds before Mesirow graced the stage in a long, flowing red dress and began to sing the opening lines to "Apply."
Her explosive vocals got a better workout on the jangly "Treasure of We," and the band began to reveal its artistry. Through Midi controls, instruments were altered to produce new sounds.
Jason McMahon's guitar took on a bubbly calypso flavor while Jon Leland's drums sounded like tribal shakers. Mesirow's elegant voice swooned back and forth as it reverberated through the speakers.
Knees Buckled
Given the album's orchestral production values, Glasser does an impeccable job in its live re-creation. Knees buckled when the band took on set closer "Mirrorage," a fast-paced number with clinking hip-hop beats that packed a punch.
Her vocals were just as big and at times tweaked with a digital effect before being looped as the band left the stage.
Returning alone for the encore, Cameron stood with a single light upon her, arms behind her back, and sang the traditional folk song "Let No Man Steal Your Thyme." It was a deviation from the set full of modern music, yet a reminder, too, of the lady's range.
For the month of December, local indie pioneer Yo La Tengo return to Maxwell's for their traditional eight-night run from Dec. 1 through 8. Weezer will be showcasing its roots on Dec. 17 and 18 at Roseland Ballroom, recreating its '90s classic albums, "Blue Album" & "Pinkerton" from start to finish. Finally we have Prince showing how funk and rock blend with shows at the Izod Center on Dec. 14, 15 and 17, and at Madison Square Garden on Dec. 18 and 29.
Here's a selection of New York-area shows in December. Please note that opening bands aren't always listed. Shows marked (SO) are sold out, although online services such as Craigslist often have tickets:
Dec. 1
Warpaint/Rewards at Studio at Webster Hall
Dec. 2
The Walkmen/School of Seven Bells/Tennis at Terminal 5
Dec. 3
Kurt Vile & the Violators at Knitting Factory
Dec. 4
Jeff Tweedy at Bowery Ballroom (SO)
Dec. 5
Hall & Oates at Beacon Theater
Dec. 6
Diamond Rings/Austra at Mercury Lounge
Dec. 7
Chief/The Dig at Bowery Ballroom
Dec. 8
Bonnie 'Prince' Billy at Town Hall
Dec. 9
Tricky at Le Poisson Rouge
Dec. 10
Karen Ann/Dayna Kurtz at Bell House
Dec. 11
Atlas Sound at Bell House
Dec. 12
Liz Phair at Maxwell's
Dec. 13
Body Language/Delicate Steve at Brooklyn Bowl
Dec. 14
Sun Airway/Lia Ices at Mercury Lounge
Dec. 15
Nada Surf at Mercury Lounge
Dec. 16
Grandchildren/Soft Reeds/Stationary Set at Pianos
Dec. 17
MNDR/Psychobuildings/Zambri at Santos Party House
Dec. 18
Justin Townes Earle/Jessica Lea Mayfield at Webster Hall
Dec. 19
Real Estate (Free) at Brooklyn Bowl
Dec. 22
Big Boi at Terminal 5
Dec. 27
The Disco Biscuits/Raekwon at Terminal 5
Dec. 28
Surprise Me Mr. Davis at Brooklyn Bowl
Dec. 29
Wu-Tang Clan at Best Buy Theater
Dec. 30
Drive By Truckers at Brooklyn Bowl
Dec. 31
Phish at Madison Square Garden (SO)

(Jaime Widder works in sales for Bloomberg News. Any opinions expressed are his own.)
To contact the writer on this story: Jaime Widder in New York at jwidder@bloomberg.net;
To contact the editor responsible for this story: Manuela Hoelterhoff in New York at mhoelterhoff@bloomberg.net.