Developing World Draws Investors, Pimco's Gross Says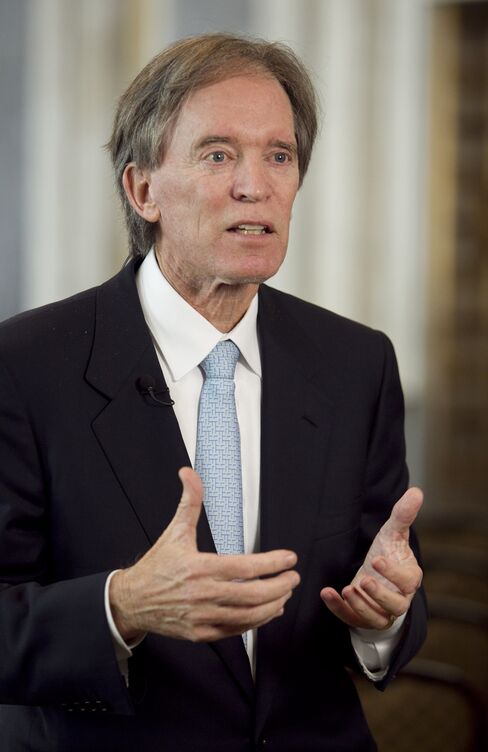 Bill Gross, manager of the world's largest bond fund at Pacific Investment Management Co., said investors will flock to emerging markets until developed nations compete better by making more goods and making them better.
"The smart money will continue to move offshore to Asia, Brazil and other developing economies, both in asset and in currency space," Gross wrote in his monthly investment outlook posted on Newport Beach, California-based Pimco's website today. "In the meantime, our unemployed will continue to fill out forms and stand in line."
The unemployment rate has remained near a 26-year high for the past three months. Reports on Dec. 3 may show nonfarm payrolls rose by 145,000 in November and an unemployment rate unchanged at 9.6 percent, according to Bloomberg surveys. Pimco has championed the idea of the new normal, in which investors will receive lower-than-historically average returns as global growth slows and the influence of the U.S. is diminished.
Many policies in the U.S. and Europe will only temporarily bolster consumption while failing to address the fundamental problems of developed economies, Gross wrote. "Politicians and respective electorates focus on taxes or healthcare when the ultimate demon is a lack of global demand and the international competitiveness to thrive."
The U.S. economy grew at a 2.5 percent annual rate in the third-quarter, a Commerce Department report showed Nov. 23. It emerged from a recession after having four consecutive quarters of negative growth beginning in third quarter 2008.
'Shining Hill'
"Lost in the policy debate surrounding the elections and the subsequent demonization of the Federal Reserve's Quantitative Easing ('QE2') policies has been any recognition of why we no longer live on Ronald Reagan's shining hill or how we might possibly reclaim higher ground," Gross wrote, a month after the central bank announced a $600 billion asset purchase program Nov. 3 to boost economic growth.
"The constructive way is to stop making paper and start making things," Gross wrote. "Replace subprimes, and yes, Treasury bonds with American cars, steel, iPads, airplanes, corn -- whatever the world wants that we can make better and/or cheaper. Learn how to compete again."
Pimco began offering equity funds in April to allow customers to diversify holdings as the global economy changes and areas such as emerging markets outperform developed regions.
The Washington-based International Monetary Fund said on Oct. 6 that developing nations will grow 6.4 percent next year, almost three times the pace projected for industrialized economies including Europe and the U.S.
Fund Assets
The $256 billion Total Return Fund managed by Gross held 12 percent of its assets in emerging market debt in September and October, the highest since at least September 2006. The fund's investment in government-related securities was lowered in October to 28 percent, from 33 percent the previous month, according to data published Nov. 16 on Pimco's website.
Pimco doesn't comment directly on monthly changes in its portfolio holdings.
Gross said in his November investment outlook that a renewal of asset purchases by the Fed will likely signify the end of the 30-year bull market in bonds.
The Total Return Fund, also the world's biggest mutual fund, handed investors a gain of about 8.48 percent in the past year, beating about 70 percent of its peers, according to data compiled by Bloomberg. Pimco, a unit of Munich-based insurer Allianz SE, managed $1.236 trillion of assets as of September.
Before it's here, it's on the Bloomberg Terminal.
LEARN MORE