Citigroup May Hire Obama's Former Budget Chief Orszag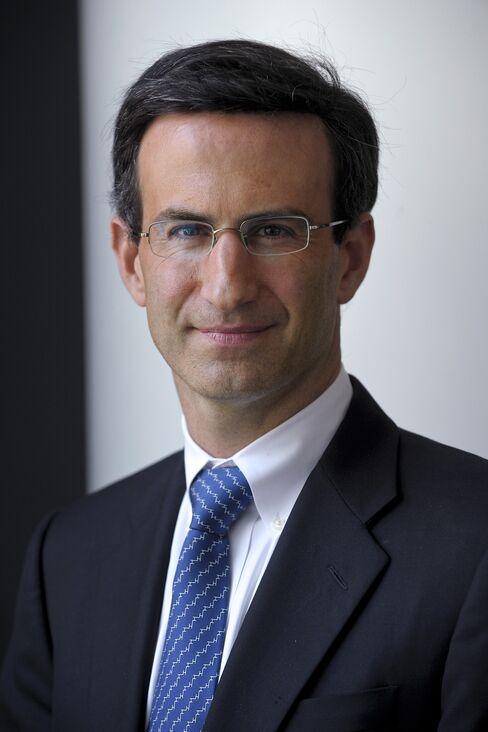 Citigroup Inc., recovering from its $45 billion bailout in 2008, is in advanced talks to hire former White House Budget Director Peter Orszag, people with knowledge of the matter said.
Orszag, 41, may take a job in the New York-based firm's investment-banking division, the people said, declining to be identified because the discussions are private. An announcement may come as early as today, one of the people said.
Orszag, an economist trained at Princeton University and the London School of Economics, helped shape U.S. economic stimulus during the financial crisis and overhaul the health-care system. The youngest member of President Barack Obama's cabinet, he spent 18 months as White House budget director, stepping down in July.
He has since become a distinguished visiting fellow at the Council on Foreign Relations and a contributing columnist for the New York Times, writing about health care, budget policy and Social Security. His successor as budget director, Jacob Lew, worked at Citigroup from 2006 to 2009.
"I am in the process of figuring out my future," Orszag said in an interview today at a conference in New York. "When there is an announcement to be made, we will make it."
Citigroup spokeswoman Danielle Romero-Apsilos said she couldn't comment.
Before joining the White House as director of the Office of Management and Budget, Orszag was director of the Congressional Budget Office and a senior fellow at the Brookings Institution.
Ties to Rubin
He previously served as economic adviser to President Bill Clinton and was a staff member of Clinton's Council of Economic Advisers.
Orszag's tenure at the Clinton White House overlapped with Citigroup's former executive-committee chairman, Robert Rubin, who served as Treasury secretary from 1995 to 1999. In 2006, when Rubin, 72, helped to found an economic research group at the Brookings Institution called the Hamilton Project, Orszag was named its first director. Obama, then a senator from Illinois, spoke at the project's unveiling.
Rubin, who in late 2007 helped oversee the search that led to the appointment of Vikram Pandit as chief executive officer, retired from Citigroup last year.
Citigroup repaid $20 billion of its bailout money last year and the rest was converted into stock. The Treasury Department still owns 11 percent of the bank's shares.