Sheryl Crow, Online Donors Boosted Charitable Giving in 2010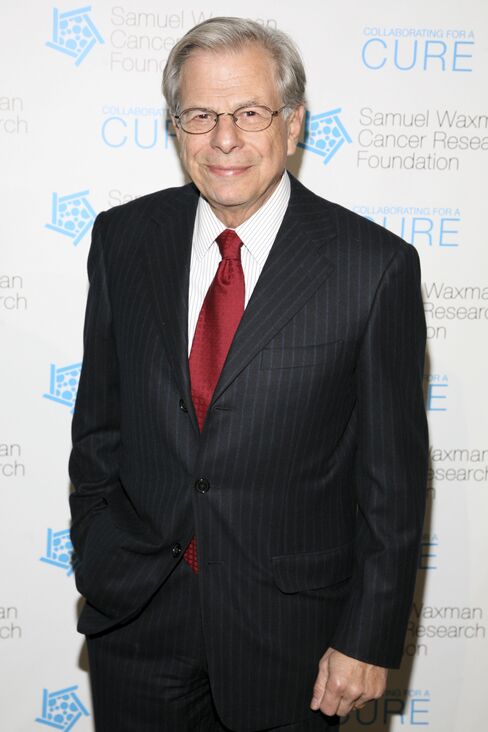 Maybe it was Sheryl Crow headlining the entertainment, or the braised short ribs on the menu.
Whatever the reason (and perhaps the economy even had something to do with it), all 1,400 tickets to the annual Samuel Waxman Cancer Research Foundation gala on Nov. 18 were sold in advance, mostly to bankers from the likes of Goldman Sachs Group Inc. and JPMorgan Chase & Co.
Indeed, the nonprofit, which funds cutting-edge research, moved the $1,000-per-person affair from the Lexington Armory to the much bigger 69th Regiment Armory in Manhattan.
The supporters included dozens of finance executives from Bank of America Corp., Soros Fund Management LLC and Fortress Investment Group. The first-class party raised about $3.4 million, a record for the group. In addition, over $1 million has been raised from the live, silent and online auction so far, with the online auction running through Thursday.
"What this says is that people are still committed to philanthropy," Waxman Foundation Executive Director Gwen Darien said in a telephone interview. "Despite the fact that it's a tough economy out there, they believe in the importance of giving."
Many U.S. nonprofits receive a significant portion of their donations during the Thanksgiving and December holiday seasons, when gift-giving surges and donors make contributions by the end of the year to get tax write-offs.
Increased Giving
Charitable giving during this holiday season is expected to grow. A joint survey of 5,000 nonprofits released yesterday by the Nonprofit Research Collaborative said 36 percent of charities reported an increase in giving during the first nine months of 2010 compared with 23 percent during the same period in 2009. About 37 percent reported a decrease in giving so far in 2010, compared to 51 percent a year ago.
A survey released today by the Austin, Texas-based online software maker Convio Inc. shows that 74 percent of adults said they plan to donate to charity in November and December.
Online donations during the holidays are expected to reach more than $6 billion, 30 percent more than last December, the Convio study predicted. Donors who have an online relationship with a nonprofit said they will give about $100 more than the average of $378 this season.
The Arlington, Virginia-based Edge Research polled 1,148 people for Convio between Oct. 20 and Nov. 8.
"Giving in the holiday season is a very important part of the American lifestyle," Gene Austin, Convio's chief executive officer, said in a phone interview. "Now more than ever, nonprofits are using many different channels to get their word out and raise money."
Greater Need
The Collaborative's survey found that while giving is up, 47 percent of nonprofits increased their budgets to accommodate greater need for their services.
New York's City Harvest, which collects 23 million pounds of food for the needy, had to boost its budget estimates this year by 14 percent to $15.8 million to meet increased demand, Jilly Stephens, the nonprofit's executive director, said by phone.
"The needs of the hungry are still very high and we have to respond to that," Stephens said, "so of course that drives up our costs."
Austin said another positive finding of the Convio survey is that Generation X donors in their 30s and 40s are the most generous segment of the population. They will give an average of $348 this holiday season, compared to $251 that Baby Boomer donors promised.
Education Fund
Jacob Lief, founder and president of the South Africa-based Ubuntu Education Fund, which provides schooling and health assistance to 24,000 children in that South African district's Eastern Cape Province, said young hedge fund and banking executives are among his newest donors. One patron in his 30s bought a $50,000 table on impulse for Ubuntu's Nov. 11 gala at New York's Hammerstein Ballroom. The event, co-hosted by hedge fund titan Stanley F. Druckenmiller and Goldman Sachs chief financial officer David Viniar, raised a record $2 million from 700 attendees.
"After attending the event, the young hedge fund manager gave us another $50,000," said Lief, who declined to name the donor. "Another who runs a trading group in London said he wants to organize a charity trading day for Ubuntu. People with the means are saying, 'Yes, times are tough, but I have the means to give, and my giving should go up, not down.'"
Before it's here, it's on the Bloomberg Terminal.
LEARN MORE