Wal-Mart Offers 16.5 Billion Rand for 51% of Massmart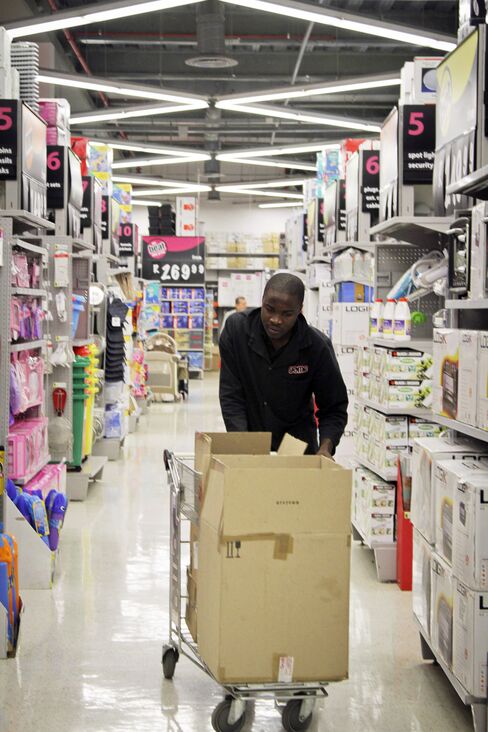 Wal-Mart Stores Inc., the world's largest retailer, offered to buy 51 percent of Massmart Holdings Ltd. for 16.5 billion rand ($2.34 billion) and will retain the South African company's listing on Johannesburg's bourse.
Wal-Mart has "irrevocable" support for its 148 rand per share offer from shareholders representing 35 percent of Massmart, the companies said in a statement today. Another 15 percent of investors have offered "non-binding" support to the bid.
Wal-Mart is planning to use South Africa, the continent's largest economy, as its platform for expansion in Africa to counter slowing growth in U.S. home market. Bentonville, Arkansas-based Wal-Mart faces opposition from labor unions in its attempt to establish itself in the country.
Massmart rose 2.30 rand, or 1.6 percent, to 144 rand as of 9:10 a.m. in Johannesburg.
The offer needs approval from at least 75 percent of Massmart investors, the statement said. Wal-Mart will seek a waiver to make a mandatory offer to shareholders from South Africa's regulators. A mandatory offer is triggered when a shareholder breaches a 35-percent threshold, under South African law.