Ahmadinejad Confirms Iran Centrifuges Hurt by Malicious Software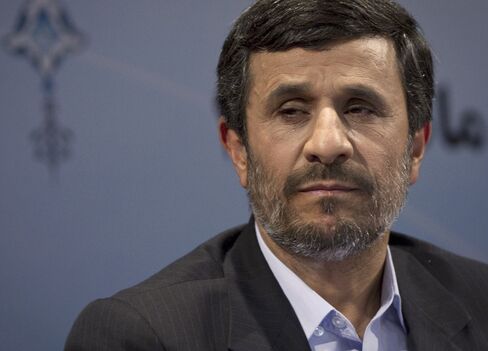 Iran President Mahmoud Ahmadinejad confirmed that several centrifuges used to enrich uranium as part of the country's nuclear program were affected by malicious computer software.
"Problems were created for a limited number of centrifuges due to the software installed in some of the electronic equipment," Ahmadinejad said today in Tehran in comments aired on state television. "Our experts discovered them and today they are no longer able to do such a thing." He didn't identify the software involved.
Symantec Corp., the world's largest maker of computer security software, said in a Nov. 12 study that the Stuxnet virus may have been created to sabotage Iran's uranium-enrichment work. Iranian authorities, while admitting that the so-called malware had affected some of the country's computer systems, said they had regained control of their networks and foiled the "enemies'" cyber attacks.
The International Atomic Energy Agency said in a report this month that Iran delayed plans to make fuel for a reactor and that it may have run into technical difficulties.
The number of installed centrifuges that Iran uses to enrich uranium, the heavy metal used to fuel nuclear power plants and construct atomic bombs, fell to 8,426 from 8,856 three months ago, the IAEA said Nov. 23 in a restricted report obtained by Bloomberg News. Iran had to stop producing uranium on Nov. 16 and delayed installing machinery used to build nuclear-fuel panels, according to the report.
Iran's nuclear program, which has drawn four sets of United Nations sanctions, is at the center of the dispute between the U.S., its allies and Iran. Iran says it is producing uranium to use as fuel in nuclear reactors and generate electricity while the other parties accuse it of trying to build atomic weapons.
Ahmadinejad today ruled out negotiations on the country's "right to enrich uranium" in future nuclear talks with world powers. The right to enrich fuel was guaranteed to Iran under the nuclear Non-Proliferation Treaty, he said.
Before it's here, it's on the Bloomberg Terminal.
LEARN MORE