Sojitz, Lynas Sign Deal to Speed Doubling of Capacity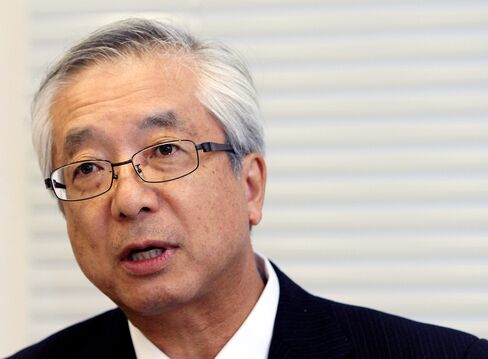 Lynas Corp. and Japan's Sojitz Corp. signed a supply deal that will speed up the Australian rare earths developer's plan to double capacity and also secure supply for Japan after China slashed exports.
The deal with Sojitz, one of Japan's main importers of rare earths, will supply about 25 percent of the nation's annual imports of roughly 32,000 metric tons and "should stabilize Japan's medium-term concerns about security of rare earths supply," Nick Curtis, executive chairman of Sydney-based Lynas, said during a media conference call.
The alliance will bring forward the Mount Weld project to reach capacity of 22,000 metric tons in mid-2012, early than a previous 2013 target. Initial capacity of 11,000 tons will start output in the third quarter next year. Japan is seeking long-term secure supplies of rare earths after China, the largest exporter, slashed exports in September.
Lynas and Sojitz will seek funding of as much as $250 million, Lynas said in a statement. Sojitz agreed to arrange funding that may include an equity component with government agency Japan Oil, Gas and Metals National Corp. with a March 31 deadline, Curtis said.
Sojitz closed up 9.1 percent to 168 yen in Tokyo, making it the best performer in the MSCI Asia Pacific Index. Lynas closed up 10.5 percent at A$1.53 in Sydney trading.
Japanese Allocation
Lynas has agreed to allocate 8,000 tons to 9,000 tons annually to the Japanese market over the next 10 years, upon securing funding. With the strategic alliance, which is legally binding, Lynas will have committed more than 70 percent of its capacity.
Foreign Minister Seiji Maehara said Japan wanted to collaborate with Australia on supplies at a joint press conference yesterday in Canberra with Australian Foreign Minister Kevin Rudd.
"We will be looking to collaborate on the area of rare earths," Maehara said yesterday. "We are very pleased that Australia is also able to give us a long-term commitment to rare earths."
The price of lanthanum oxide, used in hybrid batteries, has risen more than sevenfold since the second quarter to $58 a kilogram, according to Lynas's website. Vehicles like Toyota Motor Corp.'s Prius contain about 10 kilograms of rare earths.
Prices for rare earths will probably keep rising as new supplies won't appear any time soon, Commerzbank AG said in a Nov. 11 report. While China may "mitigate its position in the face of strong international pressure, supplies of rare earths are likely to decline further, with delays in the startup of envisaged projects," the bank said.
Before it's here, it's on the Bloomberg Terminal.
LEARN MORE