Build America Bonds Extension Likely, Senator Says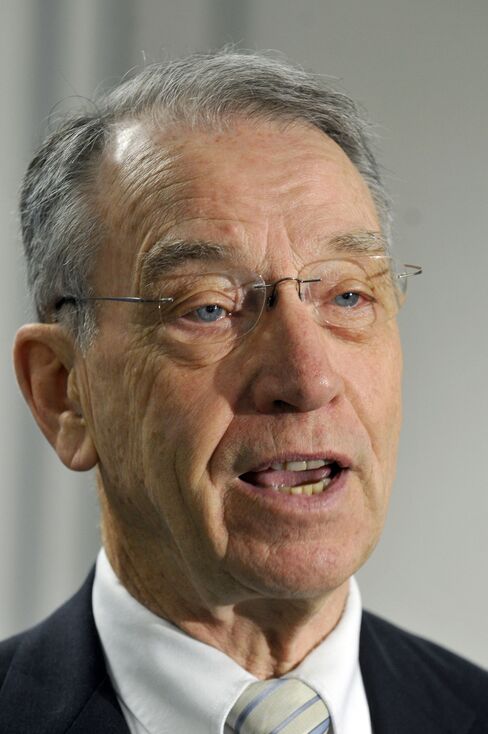 The Build America Bond program, which provides federal subsidies to state and local governments borrowing for construction projects, is likely to be extended for another year, said a spokeswoman for Senator Charles Grassley, the top Republican on the Senate Finance Committee.
A bill pending in the Senate would extend the securities, known as BABs, through 2011 while paring the subsidy to 32 percent of the interest cost from 35 percent. The bill also includes the extension of tax breaks.
Grassley predicts the program will be extended "given that BABs is likely to travel with a lot of popular tax provisions," Beth Pellett Levine, a spokeswoman for the Iowa Republican, said today. Also, "BABs has a lot of support among key Democrats in Congress."
The BABs program, due to expire at year-end, was created under President Barack Obama's economic-stimulus program. More than $169 billion of the taxable securities have been sold since the first issue in April 2009, according to data compiled by Bloomberg.
With Republicans poised to take control of the House in January, local governments, banks and other advocates of the program are pressing to have it extended before then. Measures to keep BABs in place have previously passed the House, only to stall in the Senate. Republicans including Representative David Camp, who is line to become chairman of the Ways and Means Committee, have been critical of Obama's stimulus program.
Tax-Exempt Market
Speculation that the Build America Bond program would lapse has weighed on the municipal bond market because of concern that its demise would boost the amount of money state and local governments raise with traditional tax-exempt debt. Build Americas are taxable securities, like corporate bonds, that have allowed governments to access investors beyond those seeking a shelter from U.S. income taxes.
An extension would ease those concerns and help bolster the prices of long-dated, tax-exempt bonds, said John Hallacy, manager of municipal research at Bank of America Merrill Lynch in New York. Yields on 20-year municipal bonds jumped 0.48 percentage point to 4.72 percent last week, according to the Bond Buyer's index. Yields move inversely to bond prices.
"There's been a lot of confusion about what's going to transpire here," Hallacy said. "The BABs uncertainty has definitely contributed to the sour tone we've had in the market in the past few weeks."
Republican Critic
Grassley, whose comments were reported earlier today in the Wall Street Journal, has been among those critical of the subsidized securities program. Last week, he asked congressional investigators to ascertain how much of the Build America Bond program is going to Wall Street bank fees.
Build America Bonds are among several matters, including moves to extend the 2001 and 2003 tax cuts that are also set to lapse, that Congress will be crafting legislation to address. Backers have previously said that the program could be tied to several tax breaks -- as it is in the current bill -- or merged with one addressing the Bush administration income-tax cuts, a priority for lawmakers from both parties.
Before it's here, it's on the Bloomberg Terminal.
LEARN MORE