Hillary Clinton Says She Won't Run Again for Elective Office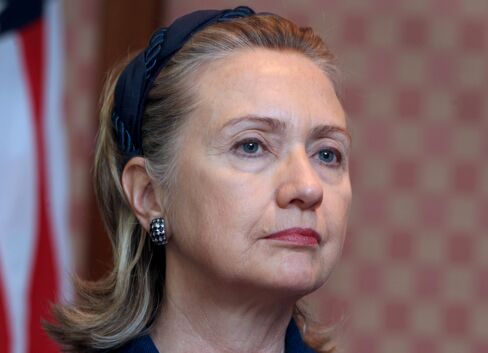 Secretary of State Hillary Clinton said today she won't run again for elective office, ruling out a future presidential bid.
"I am very happy doing what I'm doing and I am not in any way interested in or pursuing anything in elective office," the 63-year-old former First Lady said on the "Fox News Sunday" program.
Clinton's political aspirations have been a frequent topic of speculation since she lost the Democratic presidential nomination to President Barack Obama in 2008 and then agreed to become his secretary of state.
As recently as last month, Clinton dismissed speculation prompted by a book written by journalist Bob Woodward that she would replace Vice President Joe Biden on the Democratic ticket with Obama in 2012.
"I have absolutely no interest and reason for doing anything other than just dismissing these stories and moving on," she said at the time.
Two Republican governors -- Rick Perry of Texas and Bobby Jindal of Louisiana -- also said today that they won't be White House contenders in 2012. Jindal, in an interview on NBC's "Meet the Press" program, didn't completely rule out being part of a presidential ticket.
"I'm not going to turn down something that's not been offered," Jindal said. "I'm not running for vice president. My only political aspiration is to be re-elected governor for a second term."
Perry, who won re-election in Texas this month, said on the Fox program, "I don't want to be the president of the United States. I do want to work with these governors across the country to make the states more pivotal, more powerful, as they should be."
Before it's here, it's on the Bloomberg Terminal.
LEARN MORE