Ending Banks' 'Disco Inferno' Will Involve Errors, Haldane Says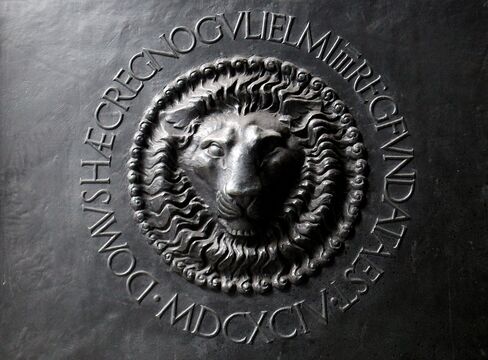 Bank of England official Andrew Haldane said that officials will need to show humility and may make mistakes as they adopt new regulatory tools to prevent future financial crises.
"The state of macro-prudential policy today has many similarities with the state of monetary policy just after the second world war," Haldane said in a Nov. 20 speech in New York co-written by David Aikman and Benjamin Nelson. "Data is incomplete, theory patchy, policy experience negligible. Monetary policy then was conducted by trial and error. The same will be true of macro-prudential policy now."
Haldane argued for the need for so-called macro-prudential tools to prevent crises caused by the collective behavior of banks. Former Citigroup Inc. Chief Executive Officer Charles O. "Chuck" Prince, expressed the dynamic in 2007 by saying his institution would keep lending so long as it had access to liquidity, because "as long as the music is playing, you've got to get up and dance."
"Chuck Prince's disco inferno causes murder on the dance floor," said Haldane, who is the Bank of England's executive director for financial stability. "The case for policy action may have grown over recent decades as competition in banking, and associated externalities, have intensified."
Authorities need new tools to tackle this collective action problem because existing mechanisms aren't sufficient, Haldane said.
The authors' study of previous booms and busts shows they're not influenced by particular monetary policy regimes, and they're independent of the business cycle. This suggests monetary policy, which does aim at the business cycle, may not be suited to tame swings in credit that may destabilize the financial system, Haldane said.
New Tools
Micro-prudential tools that target individual banks may also be ineffective, the paper said. A policy that only addresses one firm at a time will leave room for others to boost risk taking.
Instead, officials should consider macro-prudential tools, such as capital and liquidity requirements that operate across a financial system, Haldane said. These measures may also include pay rules that link individual salaries to the long-term performance of firms.
These policies should also take care to address expectations of market participants, the paper said.
Haldane said that officials will need to exercise "simplicity and humility" in their approach to macro-prudential oversight.
"Without absolute clarity about the objectives of any macro-prudential policy framework and the policy rule necessary to deliver these objectives, expectations will not adjust and policy will be impotent," the paper said. "Any lack of transparency of failure of communication is likely to inhibit seriously the effectiveness of macro-prudential policy."
Before it's here, it's on the Bloomberg Terminal.
LEARN MORE