Tiger Woods Could Reverse Approval Slide With Wins, Poll Shows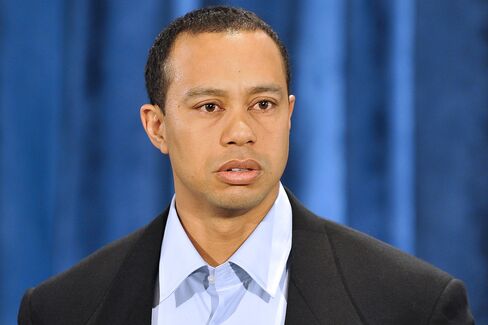 Tiger Woods may reverse the slide in his approval rating with a return to winning ways, the Seton Hall poll said.
Woods has a 40 percent unfavorable rating a year after his personal and professional life began to unravel, the survey found.
"Winning can turn people's opinions around," said Rick Gentile, director of the Seton Hall Sports Poll. "We wouldn't be surprised to see a few early season wins tip this in a more favorable direction."
Woods will end 2010 without a win after he failed last week to retain his Australian Masters title. A torrid year for the 14-time major winner saw him divorced, dropped by sponsors and losing the world No. 1 ranking he held for a record 281 consecutive weeks after he admitted to repeated marital infidelity.
While Woods has a 39 percent approval rating -- compared with 45 percent for his rival Phil Mickelson -- Indianapolis Colts quarterback Peyton Manning drew a 65 percent favorable score, the poll said.
Others with high approval include New York Yankees shortstop Derek Jeter, who got a 50 percent favorable rating from the 770 Americans polled, and Kobe Bryant of the Los Angeles Lakers, at 49 percent.
Minnesota Vikings quarterback Brett Favre polled at 49 percent, while LeBron James of the Miami Heat came in at 40 percent.
By comparison, former San Francisco Giants slugger Barry Bonds, who is accused of lying before a federal grand jury about the use of performance-enhancing drugs, has an approval rating of 23 percent.
NFL Issues
Only 19 percent of respondents said unnecessary roughness in the National Football League merits ejection from a game.
"It's become a hot button issue for the NFL," Gentile said. "Fans seem divided on tough versus lenient action by the league on it."
A fine and suspension was the preferred punishment for 29 percent of those polled, while 16 percent wanted a fine and 20 percent a 15-yard penalty.
The use of replays makes NFL games more enjoyable for 65 percent of fans, while 14 percent feel it detracts from the action, the poll said.