Treasury's Geithner in Hospital for Kidney Stone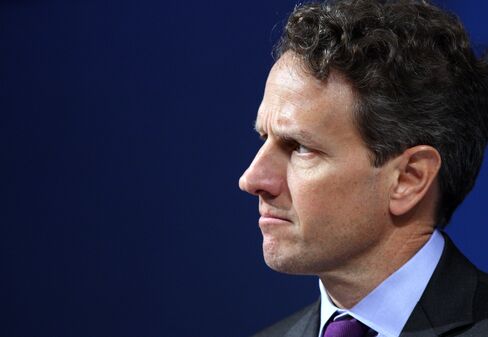 U.S. Treasury Secretary Timothy F. Geithner was hospitalized today for surgery to remove a kidney stone.
Geithner was admitted to George Washington University Hospital in Washington to have "a minor surgical procedure this afternoon to remove the kidney stone, and his physician expects that he will be discharged tomorrow with orders to rest this weekend," Treasury spokesman Steve Adamske said in a statement. "He has been told that he should expect to be able to return to work on Monday."
Geithner, 49, canceled plans to appear on news programs the morning of Dec. 12 on U.S. networks ABC, NBC and CBS, Adamske said.
"When asked by staff how much pain he was in, Geithner deadpanned, 'As between this and doing the Sunday shows, it's a close call -- although I'd prefer the food in the green room,'" Adamske said in an e-mail, referring to the TV studio waiting area.
Geithner is scheduled to testify Dec. 16 before the Congressional Oversight Panel for the Troubled Asset Relief Program, the panel said in a statement today.
Geithner, along with White House budget director Jack Lew, represented the Obama administration in negotiations with lawmakers this month to extend Bush-era tax cuts. Some House Democrats are angry over Obama's deal with Republicans to extend the reductions for two years for all taxpayers.
Before it's here, it's on the Bloomberg Terminal.
LEARN MORE