Rangel Admits Mistakes While Saying He Did 'Nothing Corrupt'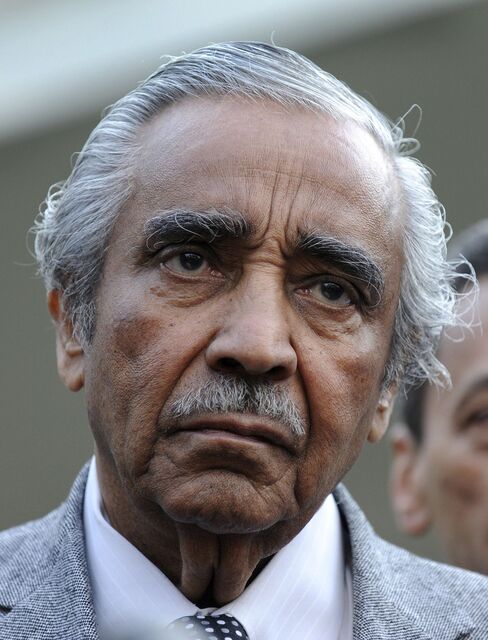 Representative Charles Rangel, seeking "fairness and mercy" over his violations of House rules, admitted he made numerous mistakes while saying he did "nothing corrupt" and didn't sell his office or votes.
Rangel, 80, issued a statement before the House ethics committee meets today to consider what penalty, if any, it should impose on the New York Democrat.
"I hope my four decades of service merit a sanction that is in keeping with and no greater than House precedents and also contains a drop of fairness and mercy," said Rangel.
An eight-member subcommittee on Nov. 16 found that Rangel committed 11 violations of House rules by using congressional stationery and staff to seek donations for an academic center named for him at City College of New York, filing erroneous financial-disclosure statements and using a rent-controlled apartment as a campaign office.
"There can be no excuse for my acts of omission," Rangel said in the statement. "I've failed in carrying out my responsibilities. I made numerous mistakes. But corruption and personal enrichment are certainly not part of my mistakes and the committee's chief counsel made that abundantly clear."
The committee's chief counsel, Blair Chisam, told an ethics subcommittee earlier this week he didn't believe Rangel "took steps to enrich himself."
Rangel walked out of the Nov. 15 hearing after the subcommittee rejected his request for a delay to allow him to hire a new lawyer.
Rangel, elected Nov. 2 to a 21st House term, stepped aside as chairman of the Ways and Means Committee in March after the ethics panel said he broke House rules by accepting corporate-