Humana Says Profit Will Fall on Medicare Funding Cuts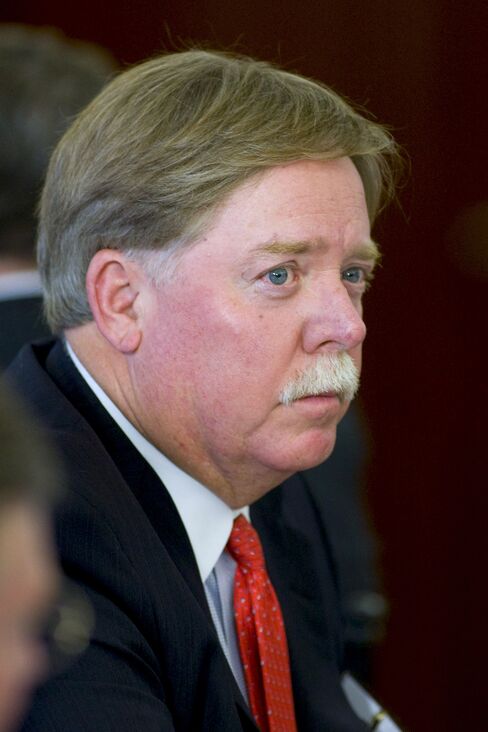 Nov. 18 (Bloomberg) -- Humana Inc., the U.S. health plan with the best-performing stock this year, said it expects earnings to fall in 2011 as Medicare funding cuts and the U.S. health law reduce profit. The company's shares dropped.
Humana forecast earnings of $5.35 to $5.55 a share for 2011 in a statement today before an investor meeting in Louisville, Kentucky, where the company is based. Profit margins will decline for plans it provides for Medicare, the U.S.-backed insurance program for the elderly, Humana said. Fifteen analysts in a Bloomberg survey had estimated an average $6.11 a share.
The health-care law signed in March calls for $130 billion in funding cuts over a decade to private Medicare Advantage providers, after Democrats said the plans received more than the U.S. government spends to provide the same services. Humana's 2011 forecast is the first from insurers that depend on the program, including UnitedHealth Group Inc. and WellPoint Inc.
Even with the expected cuts, Humana's projection was "surprisingly conservative," said Matthew Borsch, a Goldman Sachs Group Inc. analyst in New York, in a note to clients. "That said, management was similarly conservative in its year-earlier outlook" and ended up raising its forecast this year, he said.
2010 Forecast
Humana expects earnings of $6.40 to $6.50 a share in 2010, according to the company's statement.
The insurer fell $1.24, or 2.1 percent, to $56.81 in New York Stock Exchange composite trading at 4:01 p.m. The shares have gained 29 percent this year, the biggest advance among the six-member Standard & Poor's Managed Health Index. The index ended the day almost unchanged.
Minnetonka, Minnesota-based UnitedHealth rose 30 cents, to $35.63. WellPoint, based in Indianapolis, fell 13 cents, to $56.32.
Medicare's history of underestimating health costs and eventually approving higher rates suggests the long-term cuts won't be so bad as the health law calls for, Chairman and Chief Executive Officer Michael McCallister said during the Louisville meeting. The insurer has grown Advantage enrollment and profit margins during the last two years even as the government froze rates, he said.
"Effectively, what you're looking at is the two worst years we could have experienced," McCallister said. "The cuts that most people think are in the future have been brought forward and already been experienced, and as you see, we've grown quite nicely."
Membership Rising
Humana sees Medicare Advantage membership rising as much as 65,000 next year, he said. Medicare premiums accounted for 61 percent of Humana's revenue last year, according to data compiled by Bloomberg.
The company expects a "resetting" of its Medicare profit margins to about 5 percent of revenue, according to its statement.
"Every year, we conservatively plan to realize a margin of 5 percent in Medicare," Tom Noland, a Humana spokesman, said in an e-mail. "But then we work throughout the subsequent year on behalf of our members -- through care coordination and care management programs -- to improve patient outcomes and reduce costs."
While Humana is likely to grow enrollment as smaller Medicare plans exit the market, the health law still means "the profit of the biggest part of their business is flat to down because the margins are being squeezed," said David H. Windley, a Jefferies & Co. analyst in Nashville, Tennessee, in a telephone interview.
Medicare Advantage Members
Humana had 1.76 million Medicare Advantage members as of Nov. 1, second to UnitedHealth's 2.1 million, said Carl McDonald, a Citigroup analyst in New York, in a note to clients today. WellPoint is the top U.S. health plan by enrollment, followed by UnitedHealth.
The insurer said it also expects medical costs to rise next year. Health expenses have been lower than forecast across the industry over the past year, as unemployment levels of almost 10 percent kept more Americans away from the doctor, McCallister said.
While Humana assumes "a return to normalcy," it's difficult to predict what health-care consumers will do in 2011, he said.
"There's just nowhere to really know exactly where we are today relative to medical cost trends, so we've taken the conservative approach," McCallister said.
UnitedHealth, the biggest insurer by sales, expects profit to fall next year as medical costs rise, Chief Executive Officer Stephen Hemsley said on an Oct. 19 conference call.
To contact the reporter on this story: Alex Nussbaum in New York anussbaum1@bloomberg.net.
To contact the editor responsible for this story: Reg Gale at Rgale5@bloomberg.net