Americans More Likely to Skip Health Care for Cost, Survey Says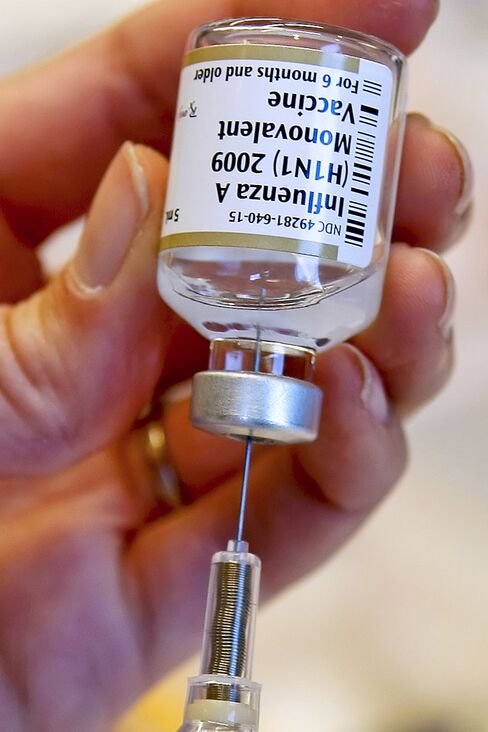 Nov. 18 (Bloomberg) -- Americans are more likely to go without health care because of cost and report the most disputes with insurance companies compared with consumers surveyed in 11 industrialized nations such as Germany and Switzerland.
One of three U.S. consumers said they failed to see a doctor when sick, fill a prescription or get recommended care because of out-of-pocket costs, according to a survey released today by the Commonwealth Fund. Almost one-third of those surveyed reported difficulty filling out paperwork or said insurers had denied a claim over medical bills or paid less than anticipated.
Complex insurance benefits and the lack of transparency in medical costs and coverage contribute to Americans' negative feelings toward insurance, wrote Cathy Schoen, lead author of the report and a senior vice president with the New York-based nonprofit health policy and research organization.
"We spend far more on health care than any of these countries, but this study highlights the pervasive gaps in U.S. health insurance that put families' health and budgets at risk," Schoen said in a statement accompanying the report, which was also published today on the website of the journal Health Affairs.
The survey covered 19,700 adults in the U.S., U.K., France, Germany, Canada, Sweden, Norway, Australia, New Zealand, the Netherlands and Switzerland.
The U.S. has the highest per capita spending on health care of the 11 countries examined, reaching $7,538, according to 2008 data from the Paris-based Organization for Economic Co-operation and Development. The closest in spending was Norway with a per person expenditure of $5,003. The lowest per capita spending was in New Zealand at $2,683.
The survey found 33 percent of 2,501 Americans said they went without treatment or didn't fill a prescription, compared with 25 percent of 1,005 Germans and 5 percent of 1,511 British consumers. While 31 percent of Americans said they fought with insurers over medical bills, 23 percent of the French and Germans surveyed said they had similar experiences.
To contact the reporter on this story: Pat Wechsler in New York at pwechsler@bloomberg.net
To contact the editor responsible for this story: Reg Gale at rgale5@bloomberg.net