U.S. Economy: Prices Cool, Backing Fed Inflation View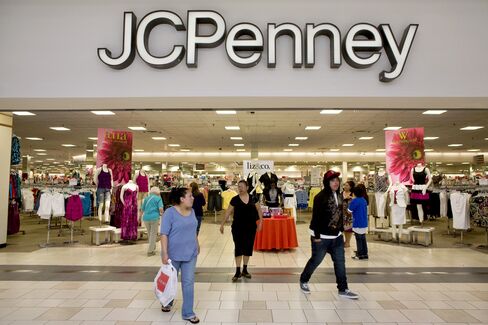 The cost of living rose less than forecast in October and housing starts dropped, validating Federal Reserve Chairman Ben S. Bernanke's decision to give the U.S. economy another dose of monetary stimulus.
Consumer prices excluding food and fuel, the gauge followed by central bankers, increased 0.6 percent from October 2009, the smallest gain in year-over-year data going back to 1958, the Labor Department said today in Washington. Builders began work last month on the fewest homes since a record low reached in April 2009, according to figures from the Commerce Department.
The reports underscore why Fed policy makers this month announced plans to buy another $600 billion in Treasuries, a decision that has sparked criticism from finance officials in Germany and China, Republican lawmakers and some economists. The central bank is aiming to avert deflation, or a prolonged drop in prices, by keeping borrowing costs low to spur growth.
The numbers "provide some vindication for the Fed's decision," said David Resler, chief economist at Nomura Securities International Inc. in New York. "It's not going to be a very robust economy."
The consumer-price index increased 0.2 percent in October from the previous month, less than the 0.3 percent gain projected by the median forecast of 80 economists surveyed by Bloomberg News. Excluding food and fuel, so-called core costs were little changed for a third consecutive month.
Bernanke's View
"You don't want inflation to be too high but you also don't want it to be too low," Bernanke said in a Nov. 6 speech. "Our purpose is to provide additional stimulus to help the economy recover and to avoid potentially additional disinflation, which I think we all agree would be a worse outcome."
Plans by retailers such as J.C. Penney Co. to use discounts to lure shoppers during the holiday season as a stagnant labor market restrains demand signals prices will remain subdued in coming months.
"There is no indication of inflation pressure," said Chris Low, chief economist at FTN Financial in New York. "Given the criticism the Fed has taken recently, especially over the potentially inflationary aspects, it's very market friendly in that it should help push back against some of that criticism."
Treasury securities were little changed after top Republicans expressed "deep concerns" over the Fed's actions, wiping out and earlier rally. The yield on the benchmark 10-year Treasury note was at fell to 2.84 percent at 4:33 p.m. in New York, the same as late yesterday. The yield reached a low of 2.80 percent after the inflation data.
Housing in Slump
Housing starts fell to a 519,000 annual rate, down 12 percent from a revised 588,000 in September that was lower than previously estimated, the Commerce Department report showed. Work on multifamily units, which is often volatile, plunged 44 percent, overshadowing a 1.1 percent drop in the single-family component.
Economists forecast housing starts would decrease to a 598,000 pace from a previously estimated 610,000, according to the median of 75 projections in a Bloomberg survey.
Record-low mortgage rates have failed to boost demand, highlighting the limits of Fed policy in undoing the damage from the bursting of the housing bubble. Companies like D.R. Horton Inc. are bracing for the worst in early 2011 as unemployment hovers near 10 percent and the lifting of foreclosure moratoriums swells the supply of houses.
Building permits, a sign of future activity, rose 0.5 percent to a 550,000 rate, less than forecast, from 547,000 in September. The stabilization in applications makes it less likely that construction will fall much more in coming months.
Builder Outlook
D.R. Horton, the second-largest U.S. homebuilder by revenue, expects a "challenging" 2011 for the industry as consumer confidence and employment remain weak, Chief Executive Officer Donald Tomnitz said Nov. 12. The spring 2011 selling season, typically the strongest time of year for builders, may fail to bring the traditional boost in demand, he said.
"I don't see much on the horizon that would give anybody a great degree of comfort on the financial condition of the country," Tomnitz said. "I just don't see a lot of hope for a great spring market."
Housing is one of the areas holding down the cost of living. Owners-equivalent rent, one of the categories designed to track rental prices, rose 0.1 percent after no change in the prior two months, today's Labor Department report showed. Compared with October 2009, the measure was little changed.
The core rate was also restrained a deceleration in medical care costs and by cheaper vehicles and clothing.
Retailer Promotions
Retailers are again turning to discounts to encourage consumers this holiday season. J.C. Penney, the third-largest U.S. department-store company, last week said the holiday shopping environment will "remain highly promotional."
Dick's Sporting Goods Inc. said it's not seeing any price pressures from its suppliers.
"We're not seeing anything significant from an inflation standpoint," Edward Stack, the company's chief executive officer, said during a teleconference yesterday. "We're now in the process of starting to buy into the third and fourth quarter of next year and we haven't seen any pressure that makes us uncomfortable."
Before it's here, it's on the Bloomberg Terminal.
LEARN MORE