N.Z.'s Carter Says Kiwifruit Disease Discovered in South Island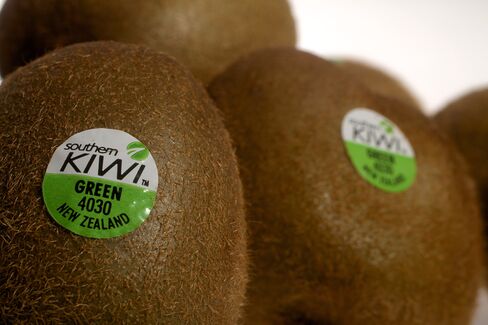 New Zealand Agriculture Minister David Carter said a kiwifruit vine disease first discovered in the Bay of Plenty region on the nation's North Island has been found in parts of the South Island.
Two orchards in the Nelson and Golden Bay region tested positive for the infection, Carter told reporters in Wellington today. A total of 28 sites across the country have the disease, he said.