U.S. Rating Not Under Pressure This Year, Moody's Says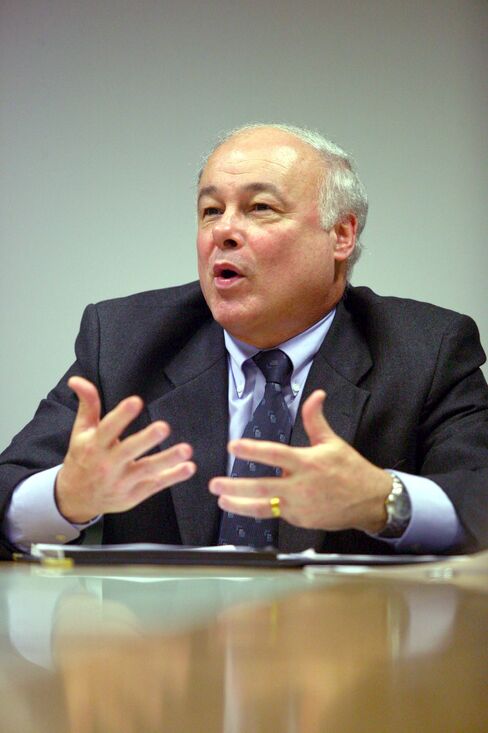 The U.S. Aaa rating won't be under pressure this year or next from record budget deficits, according to Moody's Investors Service Inc.
The current level of government debt is still unsustainable, and "something needs to be done" over the long term, said Steven Hess, senior credit officer at Moody's in New York, in an interview with Deirdre Bolton on Bloomberg Television's "InsideTrack."
Treasuries and stocks slid yesterday after reports that Moody's said a permanent extension of the tax cuts first enacted under former President George W. Bush would have a negative implication for the U.S. sovereign debt rating. Hess said yesterday in an interview with Bloomberg News that such a permanent extension won't lead to a downgrade.
Implementing a plan from leaders of President Barack Obama's commission to reduce the federal deficit would safeguard the nation's credit rating, Hess wrote in a report yesterday.
The commission proposed on Nov. 10 a $3.8 trillion deficit-cutting plan to trim Social Security and Medicare costs, reduce income-tax rates, increase the gasoline tax and eliminate tax breaks, including the mortgage-interest deduction, among other measures. It would reduce the annual deficit from $1.3 trillion this year to about $400 billion by 2015 and lead to reducing the $13.7 trillion national debt.
Debt Reduction Plan
The plan was announced in Washington by debt commission co-chairmen Erskine Bowles, a Democrat who served as a White House chief of staff to President Bill Clinton, and former Senator Alan Simpson, a Wyoming Republican.
Democratic House Speaker Nancy Pelosi called the targeting of Social Security and Medicare "simply unacceptable," and Republican Representative Jeb Hensarling of Texas expressed opposition to proposals to raise taxes.
The White House budget office projects the federal deficit this year will exceed $1.5 trillion, or 10.6 percent of gross domestic product, and will remain as high as $751 billion, or 3.9 percent of GDP, in five years.
"Certainly over time, and I'm not talking about this year or next, but over the medium term and the long term the debt trajectory such as it's laid out in official projections at this time, could put pressure on the Aaa rating eventually," Hess said in the Bloomberg TV interview.
An Aaa rating is the highest credit rating Moody's gives and signals "minimal credit risk," according to the New York-based company's website.
Before it's here, it's on the Bloomberg Terminal.
LEARN MORE