Obama to Name North Carolina's Smith as Fannie, Freddie Overseer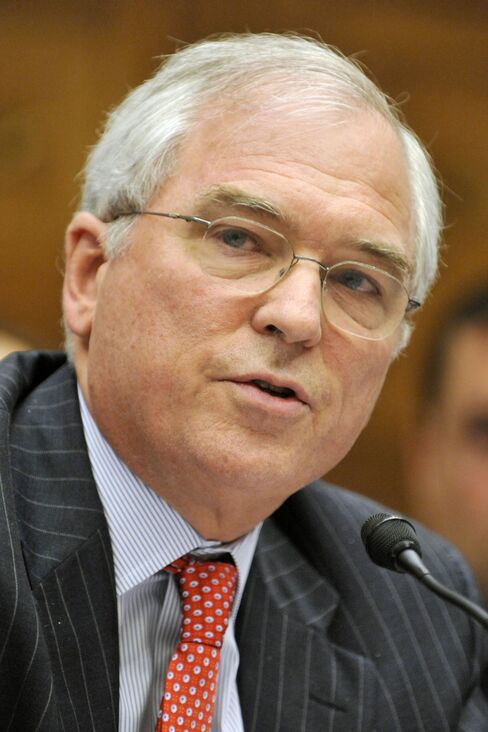 President Barack Obama said he will nominate North Carolina Banking Commissioner Joseph A. Smith Jr. to become chief regulator for Fannie Mae and Freddie Mac as the administration prepares to overhaul the mortgage firms.
Obama announced his intention to name Smith as director of the Federal Housing Finance Agency in an e-mail release today. If confirmed by the Senate, the 61-year-old regulator will replace FHFA Acting Director Edward J. DeMarco at the helm of an agency that has overseen Fannie Mae and Freddie Mac since they were seized by the federal government in 2008.
The assignment would place Smith at the center of Obama administration efforts to determine the future of the two firms, which own or guarantee more than half of U.S. mortgages. The Treasury Department, which has provided $151 billion in aid to sustain Fannie Mae and Freddie Mac under U.S. conservatorship, said it will present a plan for overhauling the nation's mortgage-finance system in January.
"Smith brings to this position both tremendous expertise and a deep commitment to strengthening our housing finance system for the American people," Obama said in the statement. "I'm grateful that he has accepted this nomination, and I look forward to working with him in the months and years to come."
Smith, who has supervised mortgage firms, banks and consumer lenders in North Carolina since 2002, pioneered a foreclosure-prevention program that won support from both consumer advocates and banks. In 1999, North Carolina became the first state to enact predatory lending laws to restrict high- cost and subprime loans.
'Forceful and Persuasive'
He's been "forceful and persuasive but not dogmatic and inflexible" said Paul H. Stock, executive vice president of the North Carolina Bankers Association in Raleigh. "He's been an outstanding commissioner for banks. We hate to lose him."
"North Carolina has been one of the leading states on consumer protections, but they have been done in a consensus manner" thanks in part to Smith's leadership, said Michael Calhoun, president of the Center for Responsible Lending in Durham. "God knows we need that in D.C. these days."
Before Fannie Mae and Freddie Mac faltered amid losses tied to subprime mortgages, Smith urged lawmakers to encourage the two government-chartered companies to "devote their primary attention to affordable housing for all Americans, particularly in the subprime market."
"We must find a balance between encouraging market innovation, product choice and credit availability with consumer protection," he told the Senate Banking Committee in 2007.
Lawmakers' Pressure
Lawmakers had urged Obama to name a permanent director to watch over taxpayer funds at Fannie Mae and Freddie Mac. In a July letter, Senator Christopher Dodd, the Connecticut Democrat who leads the Senate Banking Committee, and Senator Richard Shelby of Alabama, the panel's top Republican, told Obama a nominee was "long overdue."
"In light of estimates that the total bailout of these entities could reach $1 trillion, it is imperative that the president nominate an FHFA director who is fully accountable to Congress," Shelby said at the time.
Before being named North Carolina banking commissioner in 2002, Smith was a Washington-based lawyer with Thacher Proffitt & Wood LLC, a New York-based firm that was shuttered last year.
From 1991 to 2000, he was general counsel and secretary for Rocky Mount, North Carolina-based Centura Banks Inc., which was acquired by Royal Bank of Canada in 2001. Before that he was a partner with Poyner & Spruill in Raleigh.
He received a bachelor's degree from Davidson College in Charlotte, North Carolina, and a law degree from the University of Virginia in Charlottesville.
Before it's here, it's on the Bloomberg Terminal.
LEARN MORE