Banks Get One-Year Reprieve as G-20 Told to Wait for Measures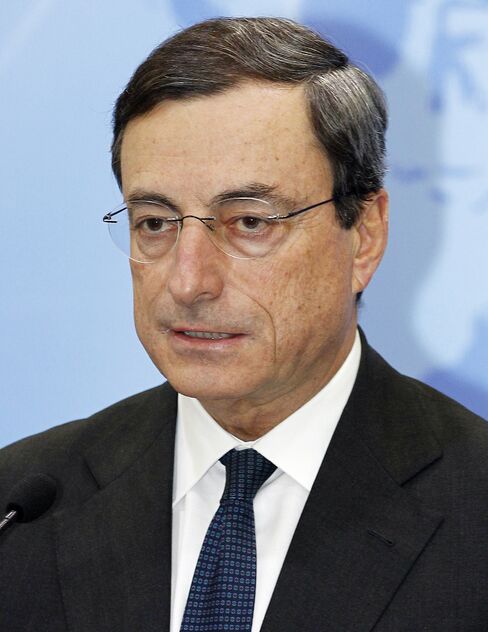 The world's largest banks won a reprieve of at least a year before facing extra measures that would force them to rein in risk as divisions within the Group of 20 nations delayed an agreement on such rules.
The Financial Stability Board, which brings together G-20 finance ministers, regulators and central banks, told leaders meeting in Seoul earlier today that steps to prevent the collapse of systemically important financial firms will be suggested by the end of 2011. The G-20 had asked for a proposal by the end of this year.
G-20 leaders approved another set of rules that requires all banks to hold more capital. Those were agreed to by the Basel Committee on Banking Supervision in September. Divisions between Basel committee members, as well as lobbying by banks, led to the softening of the capital rules and put off final decisions about liquidity standards.
"You can tell from the FSB statements that there's been huge amount of controversy," said Barbara Matthews, managing director of BCM International Regulatory Analytics LLC in Washington. "Some of these issues have been on the international agenda for decades, and still there's no end in sight to the debate."
'Loss Absorbency'
The board said it will identify the firms that should be subject to stricter rules by the middle of next year and also complete studies by then on the additional "loss absorbency" the largest banks will need. National regulators will be able to select "from a menu of viable alternatives" depending on their individual circumstances, the board wrote in a report to the G-20 leaders released today.
The options being considered include a straightforward capital surcharge for the systemically important banks, contingent capital and bail-in instruments. Contingent capital is debt that automatically converts to stock under stressful conditions. Bail-in instruments require bondholders to take a pre-set loss when a lender collapses. A capital surcharge would raise the equity-to-assets ratio that the largest banks must hold compared with smaller firms.
"How this greater capacity is going to be addressed by different institutions will depend on what these institutions are, what is their history," said FSB Chairman Mario Draghi in an interview with Bloomberg News last week.
Failing Banks
Individual countries should also establish systems for resolving failing banks quickly, without destabilizing the global financial system or subjecting taxpayers to risks, the board said in its report. Resolution authorities must cooperate with each other and share information, the board said. The FSB's mandate has been to design a cross-border resolution mechanism to deal with a failure such as Lehman Brothers Holdings Inc. in 2008. Work on that will continue next year, the FSB said.
The G-20 set up the board last year to oversee the work of groups setting international standards to strengthen global regulation following the worst credit crisis since the Great Depression.
The capital and liquidity standards agreed to by the Basel committee this year will reduce the likelihood and severity of any potential crisis going forward, the board's chairman, Draghi wrote in a letter to the G-20 that was released today. Draghi, 63, is also Bank of Italy governor.
Liquidity Rules
While most disagreements about Basel capital rules have been resolved, regulations about bank liquidity have been put on hold. The rules, which for the first time would require banks to keep certain amounts of cash and easy-to-sell assets, have been delayed under pressure from banks that say proposed requirements would significantly suffocate the extension of credit.
A short-term liquidity ratio would make sure banks have enough cash to meet liabilities coming due in a month. A long-term ratio would add some other cashable assets to be considered liquid and look at payments due in a year. Regulators agreed to observe banks' ratios for several years before coming up with a final version of the rules, which are for now set to go into effect between 2015 and 2018.
The long-term liquidity requirement would force European banks to sell $3.5 trillion of new debt, the International Monetary Fund estimated in a report last week.
Capital rules that measure banks' credit risks are also awaiting final tweaks over the next two months, committee members and others with knowledge of the discussions have said. The so-called counterparty credit-risk rules try to correct the mistake of ignoring banks' ties to other financial institutions that could go bust, increasing capital charges for inter-bank trades and lending relations.
The FSB is also prepared to focus on tougher rules for firms that "don't reside only within the banking sector," Draghi said in the interview. Over the next two years, the board will focus on "the progressive enlargement of what we call the regulatory perimeter to include the most important segments" of the "shadow financial sector," he said.
Before it's here, it's on the Bloomberg Terminal.
LEARN MORE