Forstmann Questioned by Anti-Corruption Unit About Federer Bet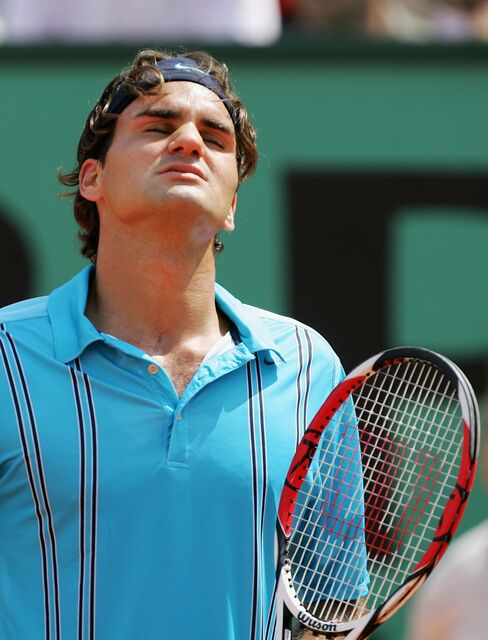 Ted Forstmann, chairman of sports management company IMG Worldwide Inc., has been questioned by tennis's anti-corruption body about placing a bet on his client Roger Federer.
The unit "has contacted Mr. Forstmann about this matter and made it clear that since January 2009 he has been covered by the provisions of the game's anti-corruption code," Mark Harrison, a spokesman for the London-based Tennis Integrity Unit, said in an e-mail today.
"Mr Forstmann has confirmed that he understands and accepts this and advised that he has not gambled on tennis since the uniform tennis anti-corruption program came into effect from January 2009," Harrison said.
Forstmann said he did nothing wrong in betting $40,000 on Federer to beat Rafael Nadal in the 2007 French Open tennis final, though he regrets making the wager.
"It was bad judgment," Forstmann said in an interview. "I would have been rooting for him just as hard had I had no money on him at all."
Forstmann is the chief executive officer of IMG Worldwide Inc., the sports agency that represents athletes including golfer Tiger Woods, top-ranked Nadal and Federer, who yesterday criticized the gambling. The bet may form part of a lawsuit that accuses Forstmann of using company funds to cover gambling losses, the New York Times reported.
Forstmann's wager was made before the International Tennis Federation's anti-corruption program came into force in 2009. Those rules prevent any "covered person" from placing bets on the outcome of a tennis match.
A "covered person" refers to a player, related person such as a coach, trainer, therapist, physician, management representative, agent, family member, tournament guest, or business associate as well as tournament support personnel, according to the ITF.
The Tennis Integrity Unit, headed by former Scotland Yard detective Jeff Rees, was set up in 2008 after suspicious betting on a match in August 2007 involving Russia's Nikolay Davydenko, then ranked No. 4 on the ATP Tour. More than a dozen players said publicly that year that they had been approached to throw matches and the tour banned three Italian players for betting.
Before it's here, it's on the Bloomberg Terminal.
LEARN MORE