Browder Urges U.S., Europe to Bar Russian Officials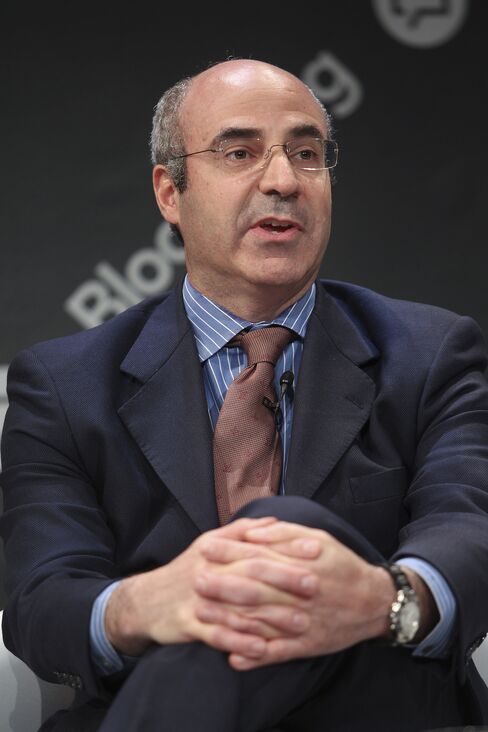 Hermitage Capital Management Ltd., a $1.2 billion hedge fund firm, is urging countries in Europe and North America to sanction Russian officials implicated in the death of lawyer Sergei Magnitsky in a Moscow jail.
Magnitsky, a 37-year-old lawyer advising Hermitage, died almost a year ago after 358 days in pre-trial detention during which he said he was abused and denied medical treatment to force him to drop fraud allegations against Russian officials.
Hermitage, once the largest foreign investor in Russia, is urging the European Parliament and lawmakers in six countries, including the U.K., U.S., Canada and Poland, to impose a visa ban on 60 officials it says are linked to Magnitsky's death on Nov. 16, 2009. While Russian authorities are investigating the case, no one has yet been prosecuted.
"We're hoping for Russia to provide justice for Sergei Magnitsky," Hermitage founder William Browder, 46, said Nov. 9 in a phone interview from London. "But in the clear absence of that, we're going to create justice outside of Russia."
Browder's list of those responsible for Magnitsky's death includes officials from the Federal Security Service, the main successor to the KGB, Interior Ministry, Prosecutor General's Office, Federal Tax Service and Federal Prison Service.
Corruption Charts
President Dmitry Medvedev has made fighting corruption one of his key objectives as he seeks to attract foreign investors to reduce Russia's reliance on oil, gas and other raw materials. Russia is the world's most corrupt major economy, according to Berlin-based Transparency International's 2010 Corruption Perceptions Index released Oct. 26. It ranked 154th among 178 countries, alongside Tajikistan and Kenya.
Russia last year put Browder on its international wanted list, saying he and Magnitsky participated in tax evasion that deprived the government of more than 500 million rubles ($16.2 million). Investigators say Browder, who was barred from entering Russia in 2005, is using Magnitsky's death to distract from the case against him.
Hermitage, which once had assets of $4 billion in Russia, has denied wrongdoing, calling the charges retribution for accusing Interior Ministry officials of stealing more than $230 million of state funds. Browder has said his companies have been audited and that no tax claims have been filed against them.
The Investigative Committee of the Prosecutor General's Office is investigating officials accused of involvement in Magnitsky's death.
Government Newspaper
Alexander Bastrykin, who heads the committee, said in a September interview with Rossiiskaya Gazeta, the government's official newspaper, that there was "no reason" to believe Magnitsky's death was connected to the activities of those prosecuting the criminal case against him.
Asked if any officials would face prosecution, he said: "The investigation will determine that and it is still ongoing. We want to get to the bottom of everything, objectively, without any outside pressure."
Magnitsky made 450 official complaints in which he described "physical and psychological pressure" and said his prosecution was "a repressive measure" designed to punish him, according to Browder.
Vladimir Markin, a spokesman for the investigative committee, said in a written response to questions in August that Magnitsky died of heart failure. Magnitsky made "justified" complaints about the conditions of his detention and lack of medical care, Markin said.
European Parliament
The European Parliament may include a proposal for a visa ban on the 60 Russian officials in its annual report on human rights in December, the office of Heidi Hautala, the Finnish chairwoman of the assembly's subcommittee on human rights, said by e-mail.
U.S. Senator Benjamin Cardin and Congressman James McGovern, both Democrats, on Sept. 29 introduced legislation that would freeze the assets of and ban visas for the officials accused of involvement in Magnitsky's death.
"We believe that they need to hold the people involved in public corruption accountable and truly do an investigation and bring charges against those responsible," Cardin said in a phone interview from Washington. "To date, they haven't done that, so we're trying to make that point as loudly as we can."
Before it's here, it's on the Bloomberg Terminal.
LEARN MORE