Chrysler's Jeep Could Become a Platform for Maserati, Alfa Romeo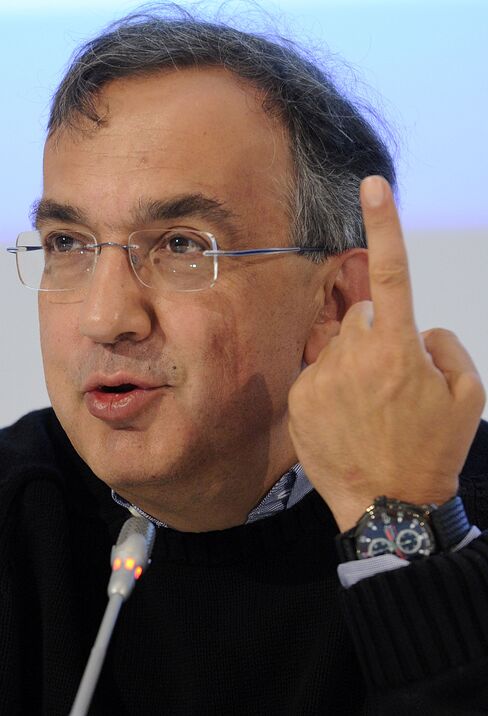 Chrysler Group LLC's redesigned Jeep Grand Cherokee has been so successful that Fiat SpA may use the sport-utility vehicle's platform for Alfa Romeo and Maserati models, the companies' chief executive officer said.
Chrysler, the U.S. automaker controlled by Fiat, introduced the updated Grand Cherokee earlier this year.
"One of the things that we are now looking at in some detail is the possibility of utilizing this architecture and extending its application for additional products both within Chrysler and outside Chrysler," Sergio Marchionne, chief executive officer of both Chrysler and Fiat, said yesterday on a conference call.
Fiat, based in Turin, Italy, owns its namesake brand, Alfa Romeo, Ferrari and Maserati as well as a 20 percent stake in Chrysler that it acquired during the U.S. automaker's bankruptcy last year.
Marchionne plans to open about 165 Fiat franchises in the U.S. in 119 markets. The majority of Fiat franchises will be held by dealers now selling Chrysler brands, the company said in a presentation posted on its website yesterday.
Chrysler said 135 dealers are receiving letters of intent for the franchise and the company is in negotiations with the "balance of the markets."
Marchionne said Auburn Hills, Michigan-based Chrysler is working on bringing the small, multi-purpose Fiat L0, pronounced L-zero, to the U.S.
Avenger Replacement
The current Dodge Avenger will be replaced by a car based on the Alfa Giulietta in the first quarter of 2012, Marchionne said. Production is slated to begin at the end of next year, and the architecture will be used for other Chrysler vehicles, he said.
Marchionne denied reports in Italy that Fiat was considering spinning off its Mirafiori plant near Turin to a company owned in part by Chrysler.
"Expect Chrysler products to be made by Fiat and Fiat products to be made by Chrysler," Marchionne said. "I think we are working very hard to get that done for the benefit of both. But there's not going to be a shift of plants from one organization to the other."
Marchionne said Fiat and Ferrari wouldn't use the Jeep platform.
The Grand Cherokee's architecture could be used for the higher-priced Alfa Romeo or Maserati brands and could handle stronger powertrains, Marchionne said.
"It's a little bit of a Demi Moore and Ashton Kutcher situation," said Rebecca Lindland, an analyst with IHS Automotive in Lexington, Massachusetts. "It's kind of a curious mix, yet by all appearances it seems to be working."
An Alfa Romeo or Maserati based on the Grand Cherokee could compete against BMW's luxury SUVs in the U.S. market, she said.