Brunei Prince Fights to Keep Sex Statues Out of New York Trial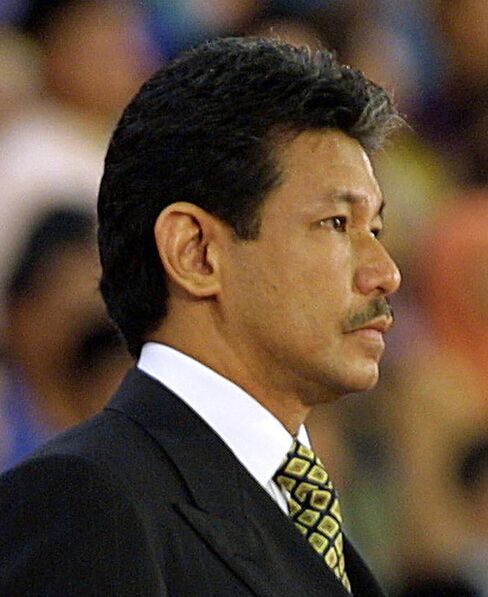 A Brunei prince's lawyers said details about his multiple wives and statues of him having sex shouldn't be presented to a New York jury when his lawsuit against his former legal advisers goes to court next week.
Prince Jefri Bolkiah, the younger brother of the Sultan of Brunei, accused the advisers in a 2007 New York lawsuit of engineering a scheme to control his assets and cheat him out of millions of dollars.
Jefri asked a state court judge in Manhattan to exclude evidence that he says could be prejudicial, including photos of "erotic statues" that were once stored on the prince's 28-acre estate on Long Island east of New York City, according to court papers.
The statues were sculpted by artist J. Seward Johnson and depict Jefri having sex, said Mark Cymrot, a lawyer for one of the defendants in the lawsuit.
"They make me blush," Cymrot said during a break in yesterday's hearing on evidence to be used at the trial, which is scheduled to begin next week.
Geoffrey Stewart, a lawyer for the prince, declined to comment. One of the defendants, Faith Zaman, obtained the photos "in order to embarrass" the prince, his lawyers said in court papers on Nov. 1.
Jefri also seeks to exclude details of his ongoing litigation with the Brunei Investment Agency, which manages the foreign reserves of Brunei, an oil-rich state on the island of Borneo. Jefri said in court filings he was accused of stealing billions from the government. The prince reached a settlement with the agency in 2000 that required him to transfer most of his assets to it, according to court papers.
The agency is the ultimate parent of several companies that are also plaintiffs in the lawsuit.
Love Life
The prince also is seeking to keep out of the trial discussion of his love life.
"As a Moslem, Prince Jefri was entitled to have multiple wives and families, and he did so," Jefri's lawyers said in court papers. "Under Islamic law and practice this was legitimate and proper. However, polygamy is offensive to many Americans, and trial testimony about Prince Jefri's personal life may be prejudicial to him."
The ex-legal advisers Zaman and her husband, Thomas Derbyshire, used their position as the prince's personal legal counsel to control his assets and enrich themselves, according to the complaint. About $7 million is in dispute, Justice Ira Gammerman said at yesterday's hearing.
"They stole nothing," Cymrot said in e-mailed comments. "Jefri is trying to blame them for his own conduct in connection with his dispute with the sultan, as he has done to other advisers."
The case is Casa De Meadows Inc. v. Faith F. Zaman, 601685-2007, New York State Supreme Court (Manhattan).
Before it's here, it's on the Bloomberg Terminal.
LEARN MORE