Lennar Said to Seek $800 Million in Funds for Rialto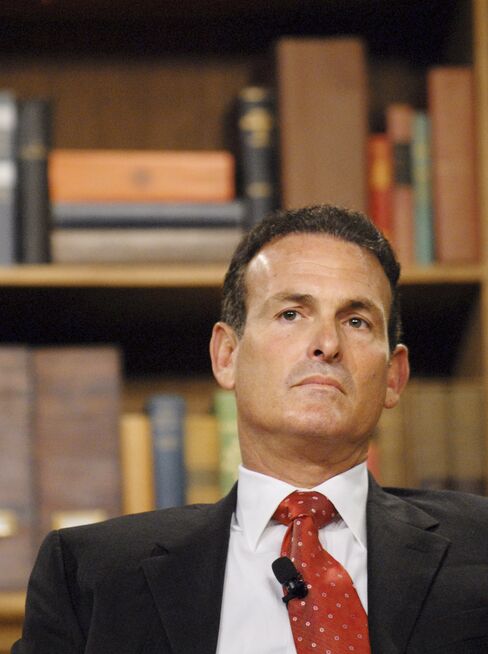 Lennar Corp., the third-largest U.S. homebuilder by revenue, is seeking to raise about $800 million from private investors to add funds to its distressed real estate unit, according to three people briefed on the matter.
A first tranche of the offering is being marketed to U.S. and Canadian investors and is expected to close by the end of November, said two of the people, who asked not to be named because the discussions are private.
Lennar has been expanding its distressed real estate arm, Rialto Investments, as demand for new houses slumps. The company bought a 40 percent stake in a $3 billion portfolio of loans auctioned by the Federal Deposit Insurance Corp. in February, and said last month it acquired an additional $740 million of distressed loans and property from financial institutions.
"During the last quarter, Rialto represented almost a quarter of the company's bottom line," said Michael Kim, an analyst at CRT Capital Group LLC in Stamford, Connecticut, who rates Lennar "buy." "This business could act as a hedge against further weakness in the new home construction market."
Rialto had operating earnings of about $7.7 million in the quarter ended Aug. 31. The unit's revenue totaled $38 million, or 4.6 percent of the Miami-based company's total.
Jeffrey Krasnoff, chief executive officer of Rialto, declined to comment.
'Outsized Returns'
"It's no secret that we've been out raising and looking at fund capital," Lennar's CEO Stuart Miller said during a Sept. 20 earnings conference call. "Capital wants to invest where there are outsized returns. There are outsized returns in the distressed investment vehicles."
Rialto has about 90 employees in Miami, Atlanta, New York and satellite offices engaged in loan workout, property asset management, loan servicing and finance, Miller said on the call.
"This has positioned us extremely well for the large pipeline of opportunity that's been building, not just through the FDIC but through private banks and other holders of distressed assets that are now beginning to clear," he said.
Lennar's first venture into distressed investing was almost two decades ago. In 1991, it created LNR Property Corp., which accounted for about half of its net income in the mid-1990s. Lennar spun off the division in 1997.
"Investing in Rialto is better for Lennar than sitting on cash," said Michael Widner, an analyst with Stifel Nicolaus & Co. in Baltimore. "It has potential to be icing on the cake."
Lennar fell 18 cents, or 1.2 percent, to $15.45 at 4:15 p.m. in New York Stock Exchange Composite trading. The shares jumped 7.4 percent yesterday on takeover speculation, Jack Micenko, an analyst at Susquehanna International Group LLP, said in an e-mail.