Blumenthal Wins Connecticut Senate Seat, Defeating Republican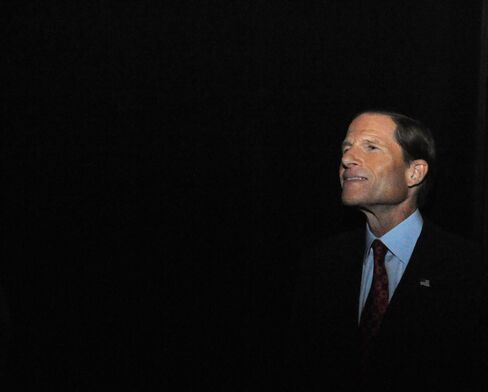 Nov. 2 (Bloomberg) -- Democrat Richard Blumenthal won election to the U.S. Senate from Connecticut, defeating Republican Linda McMahon, MSNBC and CNN projected, keeping the seat in Democratic hands.
Blumenthal, 64, the state's attorney general, opened a lead in recent weeks in his bid to claim the seat of retiring Democratic Senator Christopher Dodd. McMahon, 62, the former chief executive officer of World Wrestling Entertainment Inc., poured millions of dollars of her own money into the campaign.
To contact the reporter on this story: Kristin Jensen in Washington at kjensen@bloomberg.net
To contact the editor responsible for this story: Mark Silva at msilva34@bloomberg.net