Westfield Plans Australia Trust Spinoff to Boost Stock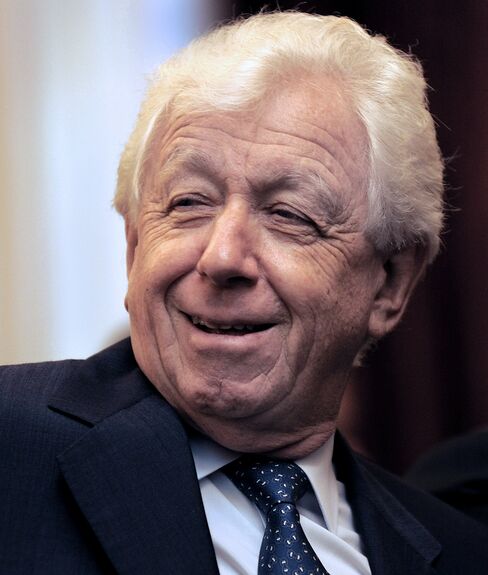 Nov. 3 (Bloomberg) -- Westfield Group, the world's largest owner of shopping centers, will spin off a trust owning stakes in its 54 Australian and New Zealand malls in a bid to reverse a 17 percent share price decline since a 2004 consolidation.
The real estate investment trust that will be separately listed will seek to raise A$3.5 billion ($3.5 billion), the Sydney-based company said in a statement to the Australian stock exchange. Westfield Retail Trust will have A$12.2 billion of assets, including stakes in the Bondi Junction mall in Sydney and the Doncaster center in Melbourne, the company said.
The move partially reverses a merger of Westfield's three businesses six years ago, which created the world's biggest shopping mall operator. Westfield's share price remains about half its February 2007 peak.
"They obviously think that the market misprices the group in its current form," said Prasad Patkar, who helps manage about $1.8 billion at Platypus Asset Management in Sydney. "Separating the Australian assets into a separate REIT will reduce capital intensity of the group and boost return on equity. If this one works, you'd expect overseas assets to be spun off in similar transactions in the future."
Westfield's Australian and New Zealand shopping centers, which made up 47 percent of its portfolio, accounted for 56 percent of the company's profits in the six months ended June 30. Its U.S. malls, which account for a similar proportion, contributed 39 percent to earnings.
Domestic Trust
While U.S. labor market sentiment in October, including confidence in job and income growth, continued to decline, consumer confidence and employment rose in Australia, the only developed economy to skirt last year's global recession.
The new trust's creation "responds directly to significant market demand for a domestic trust," Chairman Frank Lowy said in the statement. "Rather than sell interests in our portfolio to outside parties, this proposal provides the opportunity for our security holders to participate in our joint venture partner and benefit directly from the ownership of our portfolio in Australia and New Zealand."
Standard & Poor's placed its A- rating of Westfield Group on "creditwatch with negative implications" on an expected increase in risk to the existing company from the creation of the new trust. Moody's Investors Service put its A2 ratings on review for a possible downgrade, citing the potential "material decline" in contributions from Westfield's Australian and New Zealand assets.
'Material Reweighting'
The shift of half of its Australian and New Zealand assets into the new trust "would represent a material reweighting of the group's earnings and business risk profile" toward Westfield Group's U.S. and U.K. asset portfolios, and toward the group's development and construction activities, S&P credit analyst Paul Draffin wrote in a statement.
S&P, which will examine factors including Westfield Group's future earnings potential, growth strategy and appetite for risk, expects to resolve the creditwatch, either by affirming the current rating, or lowering it by one notch to BBB+, after the shareholder vote on the new trust.
Westfield Retail Trust will have a separate management team, with Westfield Group acting as joint venture property and development manager, and as responsible entity for the trust for no fee, the company said. While the trust and group plan to make most future investments together, they may pursue developments or acquisitions independently, managing director Peter Lowy said in a webcast investor presentation.
Capital Raising
The cost of protecting Westfield bonds from default climbed 5 basis points to 135 basis points as of 9:51 a.m. in Sydney, according to Australia & New Zealand Banking Group Ltd. credit-default swap prices. The swaps surged 13.2 basis points yesterday, the most since May 7, prices from data provider CMA show. Credit default swap prices usually rise as investor perceptions of credit worthiness deteriorates.
Existing holders will be given one Westfield Retail Trust share for each Westfield Group share they own, equating to A$7.3 billion, to compensate for the dilution to their investment, the company said. They'll also have a chance to invest in the new trust through a A$1.5 billion offer to existing shareholders, in addition to a A$2 billion public share sale, the company said.
Westfield's shares remained halted today pending the capital raising. The sale to existing institutional investors runs to the end of this week, and the individual and public offering will go from Nov. 11 to Dec. 6. Investors will vote on the creation of the new trust on Dec. 9.
2004 Merger
Westfield merged its three entities -- Westfield Trust, which operated its Australian and New Zealand properties, Westfield America Trust, which held the group's U.S. centers, and Westfield Holdings -- into the world's biggest shopping mall group in 2004. The move was designed to make it easier to finance the group's planned shopping center developments and acquisitions, it said at the time.
Since then, the company has invested more than A$22 billion to expand its global business, about a third in acquisitions and the rest in developments, it said today.
"The Board and management regularly review the Group's capital structure and, as the global economies emerge from the recent crisis, it is desirable to make a change to the Group's structure and continue the evolution," it said today.
Westfield reiterated its plan to spend up to A$1 billion annually on new developments, and to assess possibilities for acquisitions in both new and existing markets.
Bridge Loan
Westfield Retail Trust has arranged a A$3.7 billion bridge loan from a group of banks to fund the purchase of assets from Westfield Group, according to the statement. The proceeds from the share sale will be used to pay back as much as A$3.5 billion of the loan, with the remaining A$200 million used for working capital purposes, the filing states.
Westfield Retail Trust, which will take on A$4.4 billion of Westfield Group's debt, will seek credit ratings from Standard & Poor's and Moody's, and may sell bonds with maturities ranging from three to 10 years to help repay the acquisition loan, according to the statement.
Its ratio of debt to assets will be 9.4 percent if the offer is fully subscribed, compared with the parent company's 36 percent, following the plan's implementation, the company said.
"Because debt levels are lower in the new retail entity, raising or renewing debt in this entity may be more cost effective going forward," Angus Gluskie, who manages about A$350 million, including Westfield shares, at White Funds Management Pty. in Sydney, said in an e-mail. "If they didn't do this the growth in the development and overseas business was reducing the yield offered to investors, leading to lower levels of interest by Australian investors."
The trust will hold stakes in 42 Australian assets and 12 in New Zealand, the company said.
To contact the reporter on this story: Nichola Saminather in Sydney at saminather1@bloomberg.net
To contact the editor responsible for this story: Andreea Papuc at papuc1@bloomberg.net